Manhattan Beach Marriott
1400 Park View Ave.
Manhattan Beach, CA 90266
United States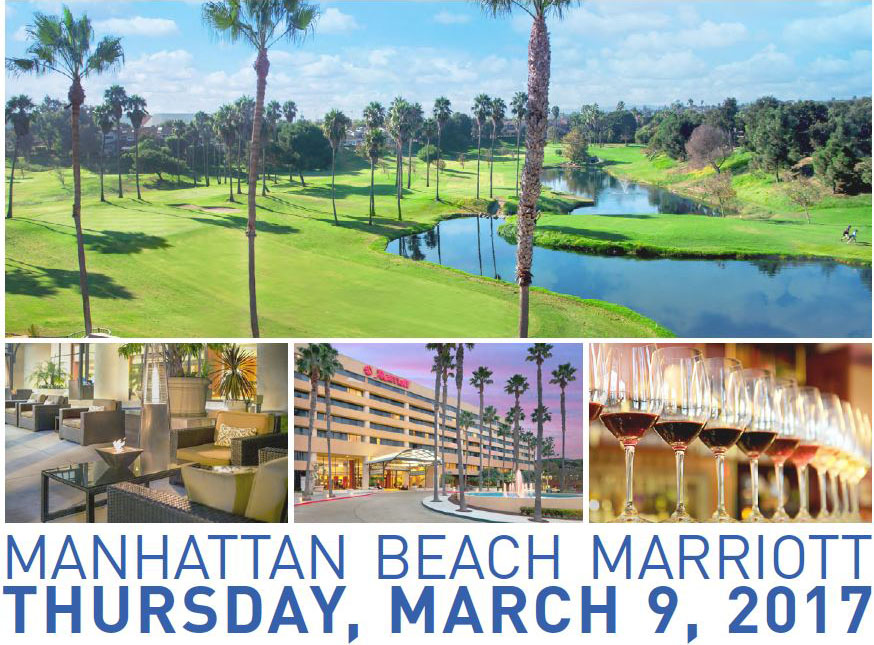 LA BioMed invites you to join over 300 participants for an exciting day of innovation. Startup companies from prestigious research institutions throughout California will present, including: LA BioMed, Biocom, California Life Sciences Institute, CalState LA, Cedars-Sinai Medical Center, Children's Hospital Los Angeles, Lab Launch, Larta Institute, Pasadena Bioscience Collaborative, UC Irvine, UCLA, UC Riverside, UCSD, USC, and more.
Additionally, we will be focusing on broad issues that can affect commercialization so we will have major addresses from LA County Supervisor Mark Ridley-Thomas, CEO & President of LA BioMed David Meyer, NIH SBIR/STTR Program Manager J.P. Kim, Executive Director of Biocom Dina Lozofsky, Silicon Valley Bank Director of Southwest Life Sciences Brett Maver, California Life Science Association CEO Sara Radcliffe, and Larta CEO Rohit Shukla.
The program will be followed by a reception featuring posters on break-through technologies, along with a fine wine tasting hosted by LA BioMed's President and CEO, David Meyer, PhD and our Vice President of Business Development and Technology Transfer (and Certified Sommelier), Keith Hoffman, PhD.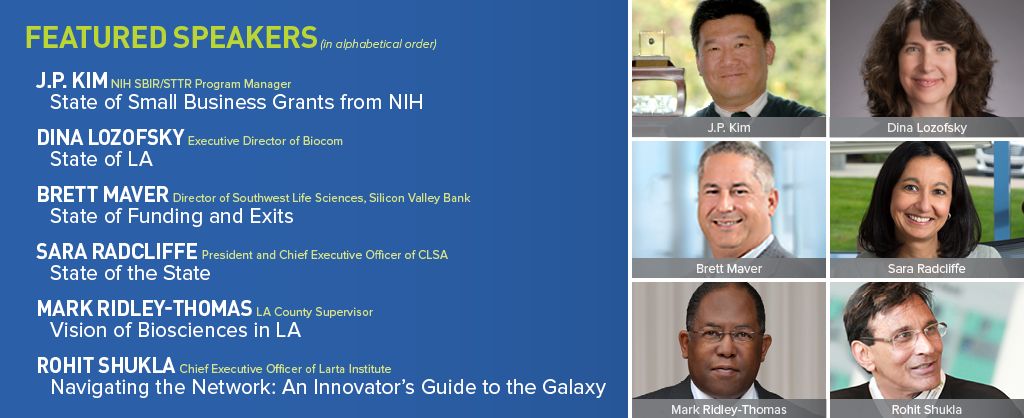 View/Download the Innovation Showcase Schedule (PDF)
Please register today for LA BioMed's 4th Annual Innovation Showcase on Thursday, March 9, 2017:
Discount room rates are available to stay at the Manhattan Beach Marriott the week of the event. Please check the registration site for details.
For event inquiries, please contact events@labiomed.org.
For sponsorship opportunities, please contact partner@labiomed.org.