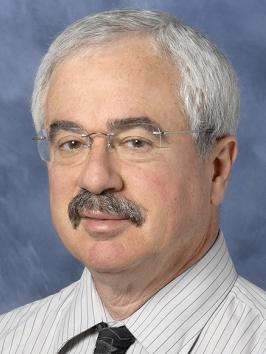 Jerome I Rotter, MD
Investigator, The Lundquist Institute
Director, Institute for Translational Genomics and Population Sciences, The Lundquist Institute
Director, Division of Genomic Outcomes, Departments of Pediatrics and Medicine, Harbor-UCLA Medical Center
Professor of Pediatrics and Human Genetics, UCLA
Genetic basis of common diseases, genome-wide association and sequencing studies.
Research Description
Dr. Rotter is a pioneer in the field of medical genetics, genetic epidemiology, and personalized medicine. He has engaged in the study of the genetic epidemiology of chronic common diseases for over 4 decades, with an emphasis on cardiovascular/metabolic diseases (coronary artery disease, dyslipidemia, hypertension, type 2 diabetes, insulin resistance, obesity, fatty liver, arrhythmias), gastrointestinal/autoimmune disorders (type 1 diabetes, inflammatory bowel disease, coeliac disease), ocular disorders (keratoconus, diabetic retinopathy, glaucoma), and pharmacogenetic studies. His studies have included family based, case control, cohort, and pharmacogenetic designs; have included different ethnic groups (Caucasian, Hispanics, African-Americans, Chinese, Ashkenazi Jews, and Armenians); and have ranged from linkage, candidate gene, genome-wide association (GWA) and post-GWA studies, and now whole exome and whole genome sequencing studies, and multi-omics studies (methylomics, transcriptomics, metabolomics). The ultimate goal of this work is to identify the optimal therapy and prevention for cardiometabolic and ocular disorders as a function of an individual's genetic predisposition. Thus, this is the basis for precision/personalized medicine, especially in minority populations.
Education
BA, 1970, University of California, Los Angeles
MD, 1973, University of California, Los Angeles
Recent and/or Significant Publications