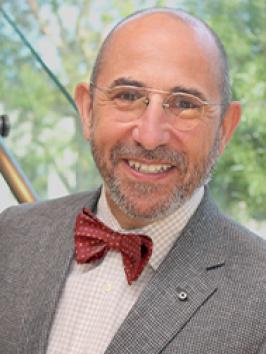 Chief Scientific Officer
Joaquin (Quim) Madrenas, MD, PhD, FCAHS
Contact
Recent and/or Significant Publications
Chau TA, McCully ML, Brintnell W, An G, Kasper KJ, Vinés ED, Kubes P, Haeryfar SMM, McCormick JK, Cairns E, Heinrichs DE, Madrenas J. TLR2 Ligands on the Staphylococcal Cell Wall Down-regulate Superantigen-Induced T Cell Activation and Prevent Toxic Shock Syndrome. Nature Medicine 2009; 15: 641. (Highlighted as Exceptional Paper in Faculty of 1000 Medicine: http://www.f1000medicine.com/article/id/1161383/evaluation. Also, paper featured in The Economist June 13/2009 issue, p.84).
Frodermann V, Chau TA, Sayedyahossein S, Toth JM, Heinrichs DE, Madrenas J. A Modulatory IL-10 Response to Staphylococcal Peptidoglycan Prevents Th1 / Th17 Adaptive Immunity to S. aureus. J Infect Dis 2011; 204: 253.
Peres AG, Stegen C, Li J, Xu AQ, Levast B, Surette MG, Cousineau B, Desrosiers M, Madrenas J. Uncoupling of pro- and anti-inflammatory properties of Staphylococcus aureus. Infect Immun 2015; 83: 1587. Article selected for the Spotlight section of the Journal by the Editors
Miller MS, Rialdi A, Ho JSY, Tilove M, Martinez-Gil L, Moshkina NP, Peralta Z, Noel J, Melegari C, Maestre A, Mitsopoulos P, Heinz S, Benner C, Young J, Feagins AR, Madrenas J, Basler C, Fernandez-Sesma A, Becherel OJ, Lavin MF, van Bakel H, Marazzi I. Human senataxin suppresses the antiviral transcriptional response and controls viral biogenesis. Nature Immunology 2015; 16: 485.
Mitsopoulos P, Chang YH, Wai T, König T, Dunn SD, Langer T, Madrenas J. Stomatin-like Protein-2 is Required for In vivo Mitochondrial Respiratory Chain Supercomplex Formation and Optimal Cell Function. Mol Cell Biol 2015; 35: 1838.
Wai T, Saita S, Nolte H, Müller S, König T, Richter-Dennerlein R, Sprenger HG, Madrenas J, Mühlmeister M, Brandt U, Krüger M, Langer T. The membrane scaffold SLP2 anchors a proteolytic hub in mitochondria containing PARL and the i-AAA protease YME1L. EMBO Rep 2016; 17: 1844.
Li Z, Levast B, Madrenas J. Staphylococcus aureus down-regulates IP-10 production and prevents Th1 cell recruitment. J Immunol 2017; 198: 1865.
Peres AG, Zamboni R, King IL, Madrenas J. Regulation of CYP1 Members of the AHR Response by Pathogen-Associated Molecular Patterns. J Leukocyte Biol 2017; 102: 1471.
Gagnon A, Acosta E, Hallman S, Bourbeau RR, Dillon L, Ouellette N, Earn DJD, Herring DA, Inwood K, Madrenas J, Miller MS. Pandemic paradox: Early life H2N2 pandemic influenza infection enhanced susceptibility to death during the 2009 H1N1 pandemic. mBio 2018; 9: e02091-17.
Li Z, Zeppa JJ, McCormick JK, Doherty TM, Hendy GN, Madrenas J. Staphylococcal Superantigens Use LAMA2 as a Co-Receptor to Activate T Cells. J Immunol 2018; 200: 1471.
As CSO, Dr. Madrenas leads LA BioMed's overall scientific strategy, providing scientific leadership and direction for the Institute in biomedical and translational research, innovation, and career and collaboration development for our investigators.
Before joining LA BioMed, Dr. Madrenas was a Full Professor, Tier I Canada Research Chair in Human Immunology, and Chairman of the Department of Microbiology and Immunology at McGill University. He was the Founding Director of the Microbiome and Disease Tolerance Centre (MDTC) at McGill and Executive Director of the Canadian CIHR Human Immunology Network (CHIN). Additionally, Dr. Madrenas was the founding Director of the FOCIS Centre for Clinical Immunology and Immunotherapeutics in London, ON, the first FOCIS Centre of Excellence in Canada. Dr.  Madrenas is actively engaged in public education and community outreach in Science and History as illustrated by his recent engagement as a TEDx Montreal speaker.
Dr. Madrenas received an MD degree at the University of Barcelona, specialized in Nephrology and Transplantation at the University Autonoma of Barcelona. He obtained an MSc degree in Experimental Medicine under Dr. John B. Dossetor, and a PhD degree in Immunology under Dr. Phillip Halloran at the University of Alberta. Additionally, in 2011 he was inducted into the Canadian Academy of Health Sciences for his outstanding contributions in the health sciences.
Research Description
Dr. Madrenas' current research efforts focus on the identification, characterization and therapeutic development of immune modulatory compounds from the cell wall of S. aureus isolates using a combination of biochemical and immunological approaches as well as systems biology. These compounds from the cell wall of S. aureus serve as templates for novel anti-microbial and anti-inflammatory drugs. His other major research program is focused on mechanisms that regulate compartmentalization of mitochondrial membranes and how these mechanisms impact mitochondrial function and metabolic adaptation. Dr. Madrenas' previous discoveries include the different signaling patterns through the T cell antigen receptor, the mechanisms of CTLA-4 signaling, and identification of mechanisms of pathobiosis by Staphylococcus aureus.
Education
MD, 1982, University of Barcelona, Barcelona, Spain
Nephrologist, 1986, University Autónoma of Barcelona, Barcelona, Spain
MSc, 1988, University of Alberta, Edmonton, AB, Canada
PhD, 1992, University of Alberta, Edmonton, AB, Canada