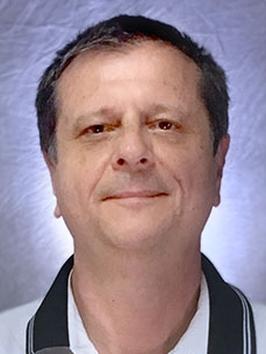 László Boros, MD
Investigator, LA BioMed
Chief Scientist, SIDMAP, LLC., Los Angeles, CA, USA.
Associate Professor of Endocrinology & Pediatrics, David Geffen School of Medicine, UCLA
Co-Director of the Stable Isotope Research Laboratory at Harbor-UCLA Medical Center
Recent and/or Significant Publications
Boros LG, Cascante M, Lee WN. Metabolic profiling of cell growth and death in cancer: applications in drug discovery. Drug Discov Today. 2002 Mar 15;7(6):364-72. Review.
Boros LG, Steinkamp MP, Fleming JC, Lee WN, Cascante M, Neufeld EJ. Defective RNA ribose synthesis in fibroblasts from patients with thiamine-responsive megaloblastic anemia (TRMA). Blood. 2003 Nov 15;102(10):3556-61. Epub 2003 Jul 31.
Boros LG, Lee WN, Go VL. A metabolic hypothesis of cell growth and death in pancreatic cancer. Pancreas. 2002 Jan;24(1):26-33. Review.
Cancer cell metabolism
Research Description
Dr. Boros uses a specifically designed glucose tracer and mass spectroscopy to study his primary research focus of cancer cell metabolism. Additionally, Dr. Boros is the co-inventor of the stable isotope-based dynamic metabolic profiling (SIDMAP) technology and its applications for drug positioning that involves library screening, lead optimization and in vitro and in vivo phenotype profiling of living cell and host systems via flux measurements using heavy isotope labeled substrates with 13C or 2H (deuterium).
Education
MD, Szeged School of Medicine. Szeged, Hungary