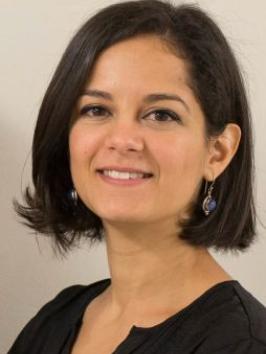 Lina R. Nih, PhD
Investigator, The Lundquist Institute
Assistant Professor, Neurology Department, David Geffen School of Medicine at UCLA
Regenerative nanotechnologies for brain repair after stroke
Research Description
The Nih Lab is a multi-disciplinary research team at the interface of neuroscience, vascular biology, and bioengineering. Dr. Nih and her team are primarily focused on elucidating the biological mechanisms of brain repair after stroke and investigating the role vessels play in the activation of endogenous repair mechanisms. The lab uses cutting-edge material engineering systems and pro-angiogenic nanotechnologies to promote brain repair and functional recovery after stroke.

Her research follows three major scientific directions:
1) Role of angiogenesis in brain repair and design of pro-angiogenic engineered therapeutic systems,
2) Hydrogel-assisted stem cell transplantation after stroke,
3) Design of immunomodulating technologies for stroke treatment.

Education
PhD, 2012, Neuroscience, University Paris V, France
Recent and/or Significant Publications