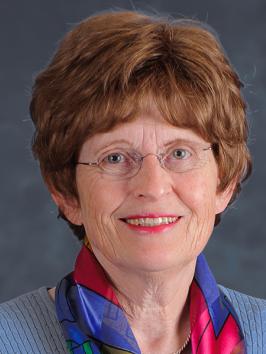 Margaret Keller, MD
Investigator, The Lundquist Institute
Professor of Pediatrics, David Geffen School of Medicine at UCLA
Chief, Pediatric Infectious Diseases, Harbor-UCLA Medical Center
Director, Program for Pediatric HIV, Harbor-UCLA Medical Center
Chair, Bioethics Committee of Harbor-UCLA Medical Center
HIV–infection in children, adolescents, and pregnant woman
Research Description
Dr. Keller's research focuses on developing effective, non-invasive tools to detect the harmful effects of HIV on the central nervous system of perinatally, HIV-infected youth. There is a critical need to improve early detection of HIV brain damage in order to maximize brain health for these youth at a time when therapy may be changed to improve outcome. Dr. Keller has worked with her physicist colleagues at David Geffen School of Medicine at UCLA to study several newer brain MRI techniques in this population, including both one- and two-dimensional magnetic resonance spectroscopy (MRS) in addition to brain morphometry techniques and diffusion tensor imaging. Currently, she and her UCLA colleagues (Drs. Albert Thomas and Manoj Sarma) are assessing baseline functional MRI connectivity as a tool for clinical follow-up in these patients.
Education
MD, 1972, Albert Einstein College of Medicine, New York, NY
Recent and/or Significant Publications
Nagarajan, R., Sarma, M., Thomas, M.A., Chang L., Natha, U., Wright, M., Hayes, J., Nielsen-Sainz, K., Michalik, D.E., Deville, J., Church, J.A., Mason, K.,Critton-Mastandrea, T., Nazarian, S., Jing, J., Keller, M.A.: Neuropsychological function and cerebral metabolites in HIV-infected youth. J of Neuroimmune Pharmacology 2012; 7, Issue(4), 981-990. (PMID 23065459)
Sarma, M.J., Nagarajan, R., Keller, M.A., Kumar, R., Nielsen-Saines, K., Michalik, D.E., Deville, J., Church, J.A., Thomas, M.A. Regional brain gray and white matter changes in perinatally HIV-infected adolescents. NeuroImage: Clinical 2014 4: 29-34. (PMID 24380059)
Wilson, N.E., Iqbal, Z., Burns, B.L., Keller, M., Thomas, M.A.: Accelerated Five-dimensional Echo Planar J-resolved Spectroscopic Imaging; Implementation and Pilot Validation in Human Brain. Magn Reson Med January 19,2015. E-pub ahead of print.
Zohab,I, Wilson, N.E., Keller, M.A., Michalik, D.E., Church, J .A., Nielsen-Saines, K., Deville, J., Souza,R., Brecht, M., Thomas, M.A.: Pilot assessment of brain metabolism in perinatally HIV-infected youths using accelerated 5D Echo Planar J- Resolved Spectroscopic Imaging. PLoS One. 2016 Sept13: 11(9): e0162810 PMID 27622551.