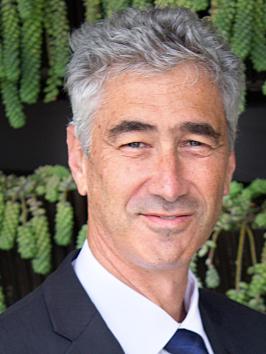 Matthew Budoff, MD
Investigator, The Lundquist Institute
Professor of Medicine, David Geffen School of Medicine at UCLA
Program Director and Director of Cardiac CT, Division of Cardiology, Harbor-UCLA Medical Center
Cholesterol and Cardiac CT Scanning for preventive cardiology, including risk factor identification and modification
Research Description
Dr. Budoff's research is devoted to advancing procedures that can help doctors identify patients early that are at high-risk for cardiac events and progression of atherosclerosis. This early detection can lead to patients being placed on the correct therapeutic path to prevent a heart attack. Additionally, Dr. Budoff's research focuses on determining the effect of different therapies on atherosclerosis and determine if heart disease can be reversed. His team has also shown utility of supplementary measurements on cardiac CT can be evaluated for thoracic aortic calcification, aortic valve calcification, mitral annular calcification, pericardial fat, liver fat, myocardial scar and bone mineral density.
Education
BS, 1986, University of California, Riverside, CA
MD, 1990, George Washington University, Washington, DC
Recent and/or Significant Publications
Budoff MJ, Young R, Burke G, Jeffrey Carr J, Detrano RC, Folsom AR, Kronmal R, Lima JAC, Liu KJ, McClelland RL, Michos E, Post WS, Shea S, Watson KE, Wong ND. Ten-year association of coronary artery calcium with atherosclerotic cardiovascular disease (ASCVD) events: the multi-ethnic study of atherosclerosis (MESA). Eur Heart J. 2018 Apr 23. doi: 10.1093/eurheartj/ehy217.
Budoff MJ, Mayrhofer T, Ferencik M, Bittner DO, Lee KL, Lu MT, Coles A, Jang JJ, Krishnam MS, Douglas PS, Hoffmann U; PROMISE Investigators. The Prognostic Value of Coronary Artery Calcium in the PROMISE Study. Circulation. 2017;136(21):1993-2005.
Budoff M, Brent Muhlestein J, Le VT, May HT, Roy S, Nelson JR. Effect of Vascepa (icosapent ethyl) on progression of coronary atherosclerosis in patients with elevated triglycerides (200-499 mg/dL) on statin therapy: Rationale and design of the EVAPORATE study. Clin Cardiol. 2018 Jan;41(1):13-19.
Budoff, M. J., Ellenberg, S. S., Lewis, C. E., Mohler, E. R., Wenger, N. K., Bhasin, S., ... & Crandall, J. P. (2017). Testosterone treatment and coronary artery plaque volume in older men with low testosterone. Jama, 317(7), 708-716.
Budoff MJ. The 2016 National Institute for Health and Care Excellence guidelines for chest pain: better outcomes with cardiac CT. Heart 2017:24: 1582-1587.
Budoff, M. J., Kalia, N., Cole, J., Nakanishi, R., Nezarat, N., & Thomas, J. L. (2017). Diagnostic accuracy of Visipaque enhanced coronary computed tomographic angiography: a prospective multicenter trial. Coronary artery disease, 28(1), 52-56.
Budoff, M. J., Li, D., Kazerooni, E. A., Thomas, G. S., Mieres, J. H., & Shaw, L. J. (2017). Diagnostic accuracy of noninvasive 64-row computed tomographic coronary angiography (CCTA) compared with myocardial perfusion imaging (MPI): the PICTURE Study, a prospective multicenter trial. Academic radiology, 24(1), 22-29.
Budoff MJ, Nakazato R, Mancini GB, Gransar H, Leipsic J, Berman DS, Min JK. CT Angiography for the Prediction of Hemodynamic Significance in Intermediate and Severe Lesions: Head-to-Head Comparison With Quantitative Coronary Angiography Using Fractional Flow Reserve as the Reference Standard. JACC Cardiovasc Imaging. 2016;9(5):559-64.
Budoff MJ, Raggi P, Beller GA, Berman DS, Druz RS, Malik S, Rigolin VH, Weigold WG, Soman P; Imaging Council of the American College of Cardiology. Noninvasive Cardiovascular Risk Assessment of the Asymptomatic Diabetic Patient: The Imaging Council of the American College of Cardiology. JACC Cardiovasc Imaging. 2016;9(2):176-92.
Chlebowski RT, Budoff MJ. Changing Adjuvant Breast-Cancer Therapy with a Signal for Prevention. N Engl J Med. 2016;375:274-275.