2022
Scott Filler, MD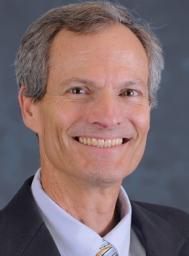 Infectious Disease
1983
-
2023
"The Lundquist Institute has played an invaluable role in my scientific career."
Darrell Harrington, MD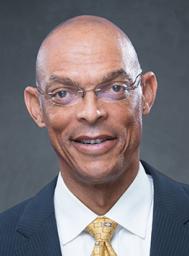 Internal Medicine
1990
-
2023
"It's been an honor to share this journey and work with such amazing colleagues in service and care for our trainees and patients!"
2021
Marianne Gausche-Hill, MD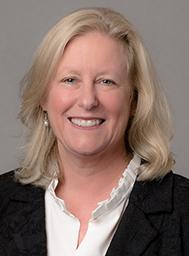 Emergency Medicine
Roger Lewis, MD, PhD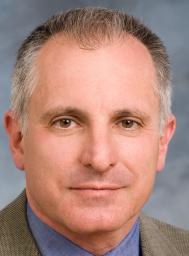 Emergency Medicine
2020
Carol D Berkowitz, MD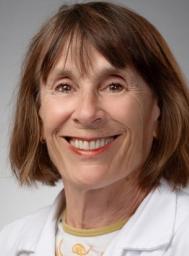 Pediatrics
"Harbor has been my niche: Its patients, trainees, and an institute and environment that fosters innovation and a commitment to patient care."
David Henderson, MD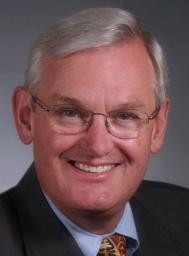 Infectious Disease
"I learned to be a good internist and infectious diseases physician at Harbor. When I got to the Clinical Center at the NIH, it took me more than six months to realize that my training was superior to most of my colleagues."
Emil Kakkis, MD, PhD
Pediatrics
"Medical Genetics was so active, and the extraordinarily challenging patients coming for diagnosis at the hospital, made it clear how much the institute and the hospital were serving those in need. I saw the unique combination of a County hospital setting taking care of the medically underserved combined with the cutting edge research and discovery happening at the institute."
2019
Richard Casaburi, PhD, MD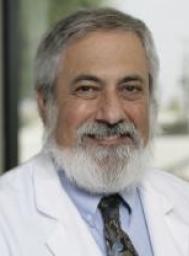 Bioengineering and Pulmonary Medicine
"I arrived on campus over 46 years ago and found a home here. While I'm pleased to have my accomplishments acknowledged, without the help of my many friends my efforts would have come to much less."
Margaret Keller, MD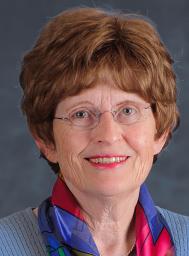 Pediatric Infectious Disease
"The physician-scientists at Harbor/REI/LA BioMed/The Lundquist make our campus a special environment with their collaborative and collegial spirit across departments. These close working relationships have helped to solve medical problems for the benefit of our patients and globally. I considered it a privilege to work with so many talented investigators."
2018
Ira Lesser, MD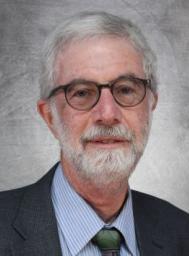 Psychiatry
"It has been my privilege to have contributed to patient care, residency education, administration, and research while, ultimately, receiving as much as I have given."
Anita L Nelson, MD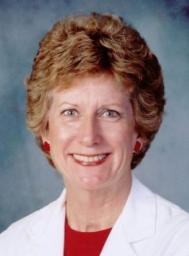 Obstetrics and Gynecology
"The partnership between the Los Angeles Biomedical Research Institute and Harbor- UCLA Medical Center created exciting and rich opportunities for medical research; an amazing environment in which to test new ideas. LA BioMed was just large enough to attract great researchers, and just small enough to enable terrific collaborations."
Christina Chung-Lun Wang, MD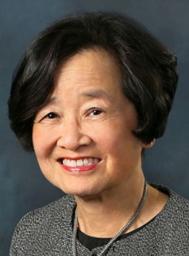 Endocrinology, Metabolism & Nutrition
"My affiliation with Harbor-UCLA and LA BioMed as the Director of the General Clinical Research Center—now the Clinical and Translational Research Institute—provided me cherished interactions with investigators, younger faculty, colleagues and trainees and with collaborations established through these associations on campus and throughout Los Angeles."
2017
Arnold Bayer, MD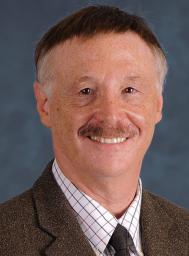 Internal Medicine and Infectious Diseases
1981
-
"I have had the great privilege to work with an exceptional cadre of ID colleagues. It has been and continues to be my honor to participate in the training of Clinical and Post-Doctoral Research Fellows."
Paul C Fu Sr., PhD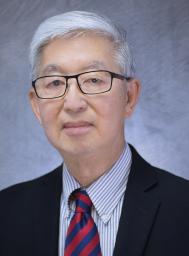 Clinical Biochemistry and Clinical Pathology
1969
-
"Harbor-UCLA and LA BioMed is a microcosm comprising patients, caregivers, researchers and administrative staff. It is a rich intellectual environment of higher learning and achievement for students and faculty. I am extremely fortunate and proud to have played a part in it."
Rodney White, MD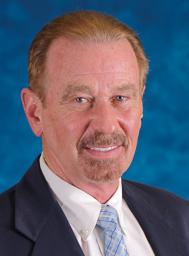 Vascular Surgery
1974
-
"I came to Harbor-UCLA for its clinical reputation and for LA BioMed (REI), which could promote my research. Over 40 years, I was blessed with exceptional colleagues with international reputations and skills. We had a great run."
2016
Sherwin Isenberg, MD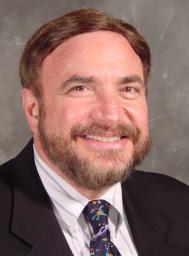 Ophthalmology
1978
-
"With Harbor's special atmosphere the instruction of students, residents and fellows ultimately benefits patients, while LA BioMed's atmosphere of innovation enables breakthroughs that ultimately benefit mankind."
Nora Sun, MD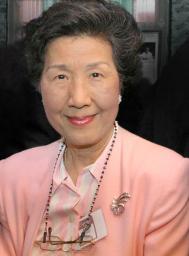 Anatomic and Clinical Pathology, Hematopatholoy
1976
-
"Through its training of leaders in Medicine and Life Science, and promoting excellence in patient care and innovative research, I have been provided the opportunity to make a meaningful contribution to society."
Ronald Swerdloff, MD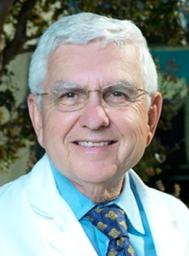 Endocrinology, Metabolism & Nutrition
1967
-
"LA BioMed has been my scientific heart and home for nearly 5 decades, where my hundreds of trainees and colleagues have taught me that discovery and sharing knowledge are the joys of an investigator's career."
2015
Jack Edwards Jr., MD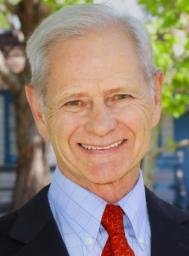 Infectious Disease
1967
-
"After spending my entire professional life at Harbor-UCLA, I am grateful, beyond measure, for the inspiration I've received from truly outstanding mentors, wonderful colleagues, and lifelong friends-all pursuing the goal of making this institution one of the very best at being, "worthy to serve the suffering"."
Samuel French, MD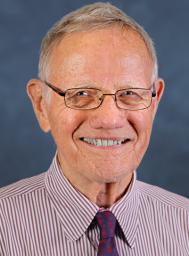 Pathology
1971
-
2015
"LA BioMed (REI) has supported my research programs for over 29 years (1967-1971) and (1990-2015). For this I am forever grateful."
Willam Oh, MD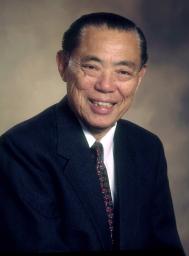 Neonatology
1969
-
1974
"I am extremely grateful to the late Joe St. Geme, Jr. for recruiting me to join the most collegial, talented and productive group of faculty. The group worked with a common academic mission. My tenure at Harbor-UCLA was no doubt the highlight and most exciting period of my career."
2014
Robert Hockberger, MD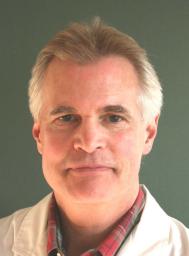 Emergency Medicine
1980
-
2013
"The "Harbor Family" is highly-committed individuals working together collegially (often on shoe-string budgets), creating a supportive environment for scholarship, medical education and the professional development, and providing high-quality medical care for an underserved-but very deserving-population."
Joel Kopple, MD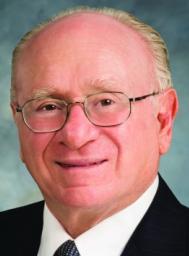 Nephrology and Hypertension
1982
-
"My time at Harbor-UCLA and LA BioMed was the most exciting of my career. There was always a patient who needed innovative care, a new clinical learning point, another research question to pursue. The opportunities to build programs were vast. And the professionalism, supportiveness and humanity of the healthcare workers, scientist and administrators were superb."
2013
David Heber, MD, PhD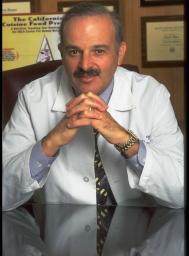 Endocrinology, Metabolism & Nutrition
1978
-
1983
"Harbor supported my formative years as a resident, fellow, and junior faculty. The generous nature of the environment was critical to my future career."
Ronald J Nelson, MD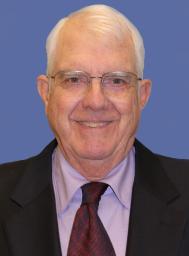 Thoracic and Cardiovascular Surgery
1968
-
1989
"In the early days of cardiac surgery Harbor provided a very stimulating environment with colleagues who were young, very well trained, dynamic and destined to becomes leaders in their respective fields. There were abundant opportunities for laboratory research and accomplished colleagues in related areas providing the opportunity for collaborative studies."
2012
John E Buster, MD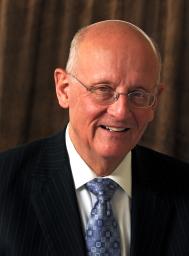 Reproductive Endocrinology and Infertility
1975
-
1987
"For over two decades I had the honor of serving at Harbor-UCLA Medical Center, where I was inspired in my work by some of America's most accomplished medical researchers, teachers, and clinicians."
Keh-Ming Lin, MD, MPH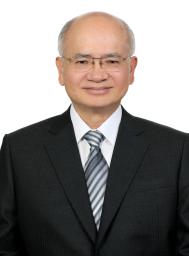 Psychiatry
1979
-
2004
"The twenty-five years I spent at Harbor-UCLA Medical Center and with LA BioMed were the most wonderful years in my life. At Harbor, I grew professionally and personally, found my career path, formed deep and lasting friendships, and realized many of my precious dreams."
Albert Parlow, PhD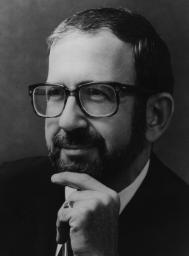 Hormone Biochemistry
1964
-
"The abundance of malleable space, and an ambiance of attentive, helpful, collegial flexibility catalyzed the scintillating creativity and high quality of healthy progress that are the hallmarks of LA BioMed's contributions to humanity. The real Legend is LA BioMed."
2011
Alan H Jobe, MD, PhD
Neonatology
1977
-
1997
"Harbor-UCLA provided me with a stimulating, academic challenging opportunity to build a career in academic neonatology. My mentors and colleagues were just superb."
Jerome I Rotter, MD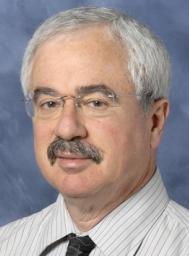 Medical Genetics
1975
-
1986
"What characterized Harbor to me was the free and frequent interaction between medical students, housestaff, fellows, and faculty that resulted in superb teaching, and a culture of self-learning, excellence and palpable excitement in the clinic and in research."
2010
Michael M Kaback, MD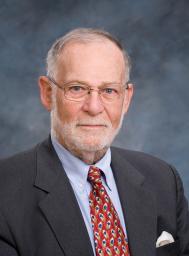 Medical Genetics
1972
-
1986
"My years at "Harbor" were among the most productive and gratifying of my professional career. The environment of medical-scientific inquiry, collegiality, and devotion to excellence were unparalleled. I shall always cherish the life-long friendships established at there."
Stanley Korenman, MD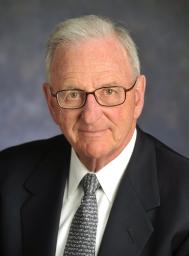 Endocrinology
1966
-
1970
"I came to Harbor at the beginning of the modern era. It was the best of times. We had a great time, great trainees, and the labs were hotbeds of productivity. Friendships I made at Harbor have lasted a lifetime."
William Swanson, MD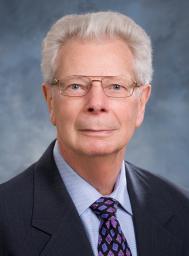 Medical Director
1965
-
1997
"I am very fortunate to have been Harbor's Medical Director/Associate Dean. The chance to build upon the solid foundation of Harbor's earlier pioneers, develop community involvement and support, add substantially to the outstanding faculty and professional/research staff was a rare and rewarding experience."
2009
John R Benfield, MD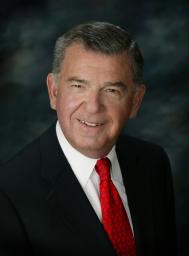 Thoracic Surgery
1967
-
1977
"The Harbor Mystique escapes definition, but we all know what it is. The enormous friendship and interdisciplinary cooperation I had the privilege of experiencing at Harbor were legendary. Long live The Harbor Mystique."
David S Cannom, MD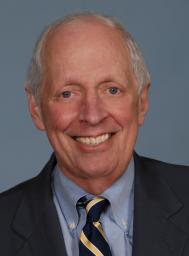 Cardiology
1994
-
2009
"Here at Good Sam we have assimilated the Harbor Medicine Department tradition of clinical and investigative excellence in running these programs."
Larry J Shapiro, MD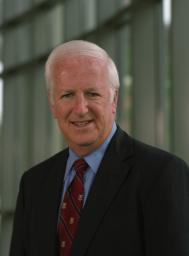 Genetics and Pediatrics
1975
-
1991
"My career was accelerated by the supportive environment, a commitment to excellence, and substantial freedom to pursue interesting and important areas of science. Friendships made at Harbor-UCLA have endured for a lifetime."
Mark A Sperling, MD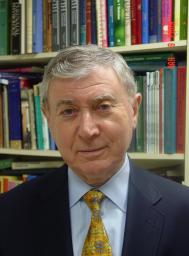 Pediatric Endocrinology
1970
-
1978
"If it weren't for the opportunities and environment at Harbor-UCLA, I would have gone back to Aussieland."
2008
Dominic DeCristofaro, MD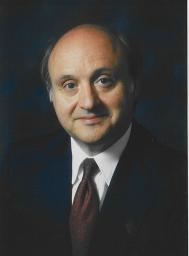 Cardiology
1963
-
2000
"Harbor-UCLA Medical Center and LA BioMed are the birthplace of my career in Cardiology, having given me the unique opportunity to explore and discover, as well as teach and heal, under the influence of outstanding medical scientists committed to reaching out to the future."
Grant B Hieshima, MD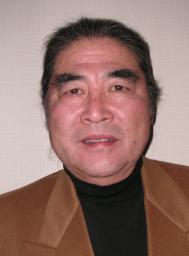 Neuroradiology
1973
-
1986
"I am grateful for my 14 years at Harbor-UCLA as it allowed me to work with the best and the brightest. I have many memories of youthful energy and wonderful friendships."
Jerrold A Turner, MD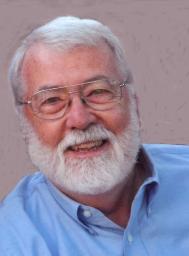 Parasitology and Tropical Medicine
1964
-
2002
"I am privileged to have been associated with the clinicians/scientists at LA BioMed and the Harbor-UCLA Medical center. Their scientific achievements are impressive, but it is the spirit of collaboration and camaraderie that makes this campus truly legendary."
2007
Donald P Becker, MD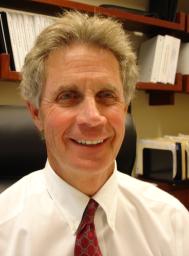 Neurosurgery
1968
-
1971
"The practice of medicine is an art, not a trade, a calling not a business; a calling in which your heart is exercised equally with your head. This is exactly what typifies the experience at Harbor-UCLA."
Inder J Chopra, MD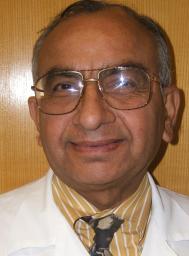 Thyroidology
1968
-
1972
"My Harbor experience was absolutely phenomenal and unforgettable. I found myself placed among several brilliant, highly dedicated, fair-minded and kind people from whom I learned so much that continues to be part of me."
Jerome Ettinger, MD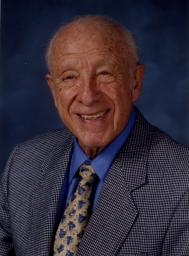 Surgery
1961
-
2007
Jerry embraced the collegiality, skill and professionalism of physicians and staff at Harbor, and their humanity to all within their purview. Together with his dedication and love of teaching, he embodied the heart and soul of LA BioMed at Harbor-UCLA.
Ralph S Lachman, MD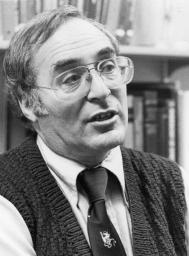 Pediatric Radiology
1974
-
1999
"Our era at Harbor was a time of the giants. Harbor gave us the ability to practice great clinical medicine, strive and succeed in academics, and progress with research endeavors, while still maintaining our senses of humor and building strong lasting friendships."
Donald L Leake, DMD, MD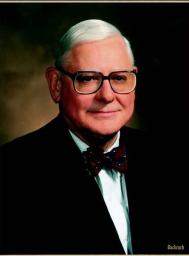 Maxillofacial Surgery
1971
-
1997
An extraordinarily talented physician who introduced the use of biomaterials for craniofacial reconstruction, and an equally gifted musician, performing in symphonies, ensembles, and as a soloist.
Rosemary D Leake, MD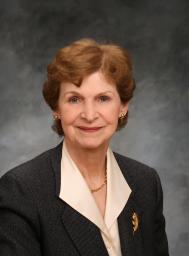 Neonatology
1972
-
1998
"My research experience, conducted at LA BioMed, was a rare combination of exciting intellectual challenges, demanding hard physical work and pride in the accomplishments of the teams."
2006
Jo Anne Brasel, MD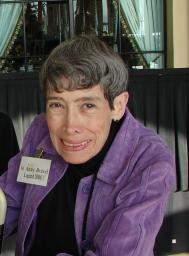 Pediatric Endocrinology
1979
-
2007
"I take the greatest personal pride in the research I have fostered as mentor of MS, Ph.D., medical students, house officers, postdoctoral fellows, and young faculty."
George A Bray, MD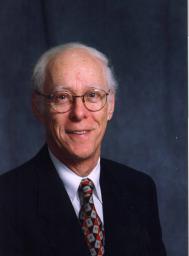 Endocrinology
1970
-
1981
"The intellectual and medical stimulation during my 11 years at Harbor/UCLA made it one of the most exciting and rewarding periods of my life."
Frank M Hirose, MD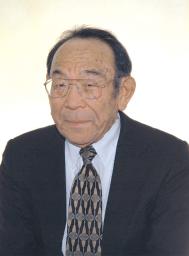 Pathology
1960
-
1988
Dr. Hirose devoted his 46-year long career to the training of pathologists ensuring the highest level of medical care at Harbor-UCLA.
Daniel R Mishell Jr., MD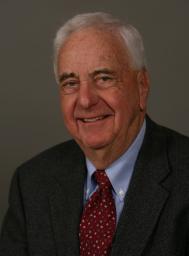 Obstetrics and Gynecology
1963
-
1969
"The unique and comprehensive clinical experience at Harbor-UCLA provided me with the knowledge and ability to diagnose and treat complex obstetric and gynecologic problems, while excellent research laboratory facilities enabled me to perform seminal studies on intrauterine devices and steroid contraceptives."
Alonzo Monk, MD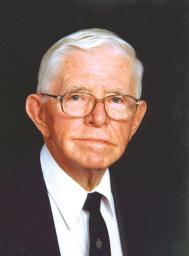 Obstetrics and Gynecology
1956
-
2001
Despite an active local private practice, "Lon" initiated his career as an educator by scrubbing with the residents at Harbor, continuing to do so for more than 40 years.
David L Rimoin, MD, PhD
Medical Genetics
1970
-
1986
"My years at Harbor were exciting and highly productive, working in a very supportive environment with leaders in each of their fields, being able to build a great program and attracting an outstanding group of faculty and fellows."
James S Seidel, MD, PhD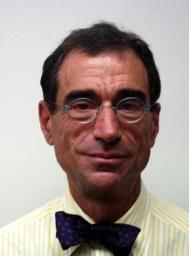 General and Emergency Pediatrics
1977
-
2003
"Dr. Seidel's life is a testimony as to how persistence will lead to success. We still have a long way to go, but we are much further down the road thanks to remarkable people such as James Seidel." Senator Daniel K. Inouye
James C Thompson, MD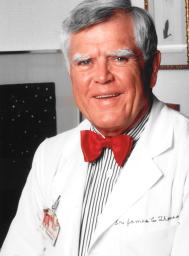 Surgery
1963
-
1970
"Harbor gave me the opportunity of a lifetime: An incredible clinical opportunity, an unparalleled research opportunity, and a remarkable group of colleagues who were determined to put Harbor General Hospital on the academic map."
2005
Gildon Beall, MD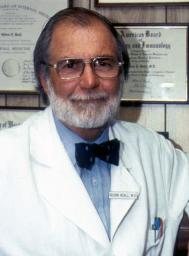 Allergy and Immunology
1968
-
"Stimulated by outstanding students, residents and fellows, surrounded by brilliant, caring colleagues, and supported by forward-looking administrators, I have relished my years at Harbor-UCLA. There is a pride of ownership of the work we have done."
Frank J De Santis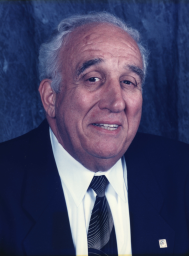 President
1959
-
1998
"It was my life's work and honor to serve such great leaders and professionals of our Harbor Family."
Richard J Glassock, MD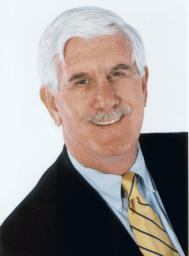 Nephrology
1967
-
1992
"The best, happiest and most productive time of my entire career in Academic Medicine."
Sherman M Mellinkoff, MD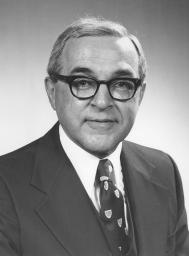 Gastroenterology
1953
-
1986
"A most gratifying aspect of my years as Dean was to see Harbor become a great teaching and research hospital, where great discoveries were made, where great doctors were recruited and others educated, and where there was excellent care of patients in the greatest need."
Milton H Miller, MD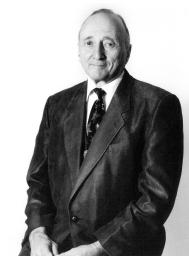 Psychiatry
1978
-
2005
"Loving your work, proud of where you're training, knowing you are among friends and free to be yourself; that's the deal at Harbor."
2004
John Michael Criley, MD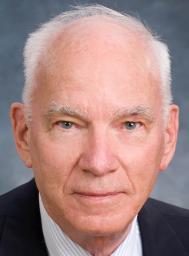 Cardiology
1967
-
"I arrived at Harbor during the Golden Era. Outstanding researchers and teachers were recruited to create the best Department of Medicine in the best teaching hospital in the west and given a free hand to create their own "field of dreams"."
George C Emmanouilides, MD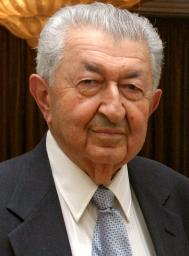 Neonatology
1963
-
2000
"I watched the rise of the department under Joe St. Geme. It has been my honor and privilege to be a part of a campus that continues to uphold the highest level of excellence."
Delbert A Fisher, MD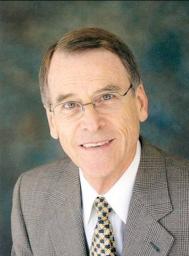 Pediatric Endocrinology
1968
-
1991
"I was recruited during a period of extraordinary productivity and academic achievement. The time spent at Harbor was the most productive period in my career."
Harriet S Kaplan, MD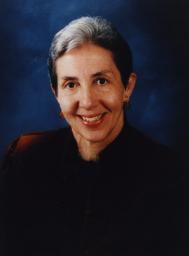 Psychiatry
1957
-
"I cherish my association with so many highly accomplished colleagues in the Harbor family. Harbor has a foundation of academic and scientific excellence, mutual respect, and ethical conduct, whether it involves research, education, or patient-care."
Melvin R Kaplan, MD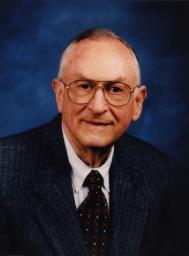 Internal Medicine
1950
-
"I am deeply grateful to have known so many remarkably bright, talented, and innovative scientists and clinicians. Their efforts continue to illuminate the route toward sophisticated, scientifically-sound health care for us all."
Milly Liang Liu, MD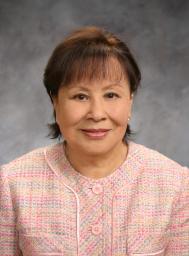 Pediatrics
1963
-
2004
Milly helped to transform Pediatrics from a small, new program into a powerhouse of clinical care, training, and research. She taught residents cardiology and general pediatrics for 43 years, and donated generously, with husband Steve, to programs at LA BioMed.
Steve CK Liu, MD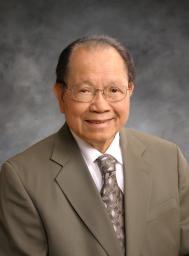 Cardiology
1958
-
2005
A warm, caring, thoughtful, committed and very generous person who reached out to support the needs of our patients, and importantly, had the vision to fund many research programs at Harbor-UCLA Medical Center that have grown and prospered under his watchful eyes.
Luigi Mastroianni Jr., MD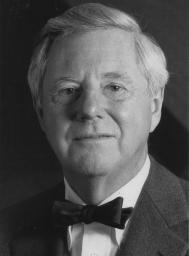 Obstetrics and Gynecology
1961
-
1965
"Harbor exceeded my every expectation. The opportunities in research, clinical medicine, and teaching were unique and launched my career. I will be forever grateful to HGH and my ambitious and talented colleagues."
William D Odell, MD, PhD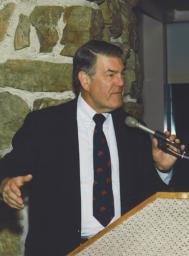 Endocrinology and Metabolism
1966
-
1980
"My years at Harbor/UCLA Medical Center were memorable times filled with great research productivity, abundant collaborations between faculty, excellent clinical practice and training, and the development of life-long friendships."
Marshall J Orloff, MD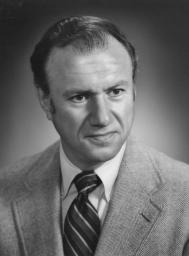 Surgery
1961
-
1967
"It was my good fortune to recruit a group of young, bright, energetic hotshots who made Harbor-UCLA famous and ultimately became leaders of the academic medical profession."
David H Solomon, MD
Endocrinology
1966
-
1971
"My years at Harbor were pivotal in my entire career and also were the most enjoyable and exciting years of my working life in academic medicine."
Joseph W St. Geme Jr., MD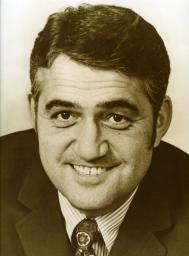 Pediatrics
1967
-
1977
"Harbor-UCLA is unique and my Harbor experience has been an exciting and fulfilling trip made possible by the support and energy of all the people who make things work. I say thanks to all of you for sharing my vision."
Kouichi Tanaka, MD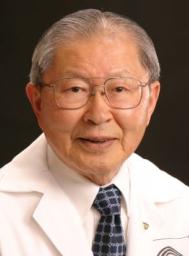 Hematology
1960
-
"I have had the good fortune of being a part of Harbor General, then Harbor-UCLA Medical Center, and LABioMed. The "Harbor Spirit" of the people has produced excellence in patient care, teaching, and research."
Karlman Wasserman, MD, PhD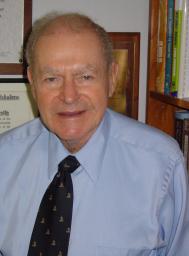 Respiratory and Critical Care Physiology and Medicine
1967
-
"I found the Harbor environment conducive for innovative research into the cardiovascular coupling of the lung to muscle respiration and serving as the model, for training courses in Cardiopulmonary Exercise Testing in many countries around the World."