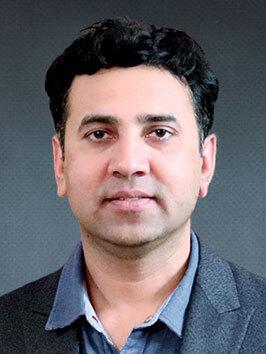 Shakti Singh, PhD, MS
Investigator, The Lundquist Institute, Division of Infectious Diseases
Microbial pathogenesis and vaccine/immunotherapeutic development
Research Description
Candida auris pathogenesis and vaccine /immunotherapeutic development

Candida auris has emerged as a major threat to the health of immunosuppressed patients with indwelling catheters, shunts, and other invasive medical devices. High mortality rate (~60%), resistance to virtually all major classes of drugs and propensity to spread and cause outbreaks in healthcare settings around the globe, forced the Center for Disease Control and Prevention (CDC) to declare Candida auris as "Serious Threat Level" pathogen. Moreover, the virulence and pathogenic mechanisms of C. auris in its host is virtually unknown. Considering the multi-drug resistance (MDR) profile and high mortality rate, alternative vaccine and immunotherapeutic strategies are the most promising approaches to control C. auris infections.

Dr. Singh identified orthologs of an Aggultinin-like protein (a Candida albicans protein antigen CA-Als3p) on Candida auris and showed that a CA-Als3p containing NDV-3A vaccine (developed by the Investigators at the Lundquist) partially protected mice from this "new superbug". We hypothesize that a vaccine derived from C. auris will likely be more protective against this MDR pathogen. My current research involved the characterization of C. auris cell surface proteins and their potential role in virulence and pathogenesis. The goal of this research is to identify potential targets for vaccine and immunotherapeutic development using cutting edge vaccine technologies such as novel adjuvants and mRNA-based platforms.
Education
BS, Chaudhary Charan Singh University, Meerut, UP, India
MS, Chaudhary Charan Singh University, Meerut, UP, India
PhD, University of Alberta, AB, Canada
Recent and/or Significant Publications