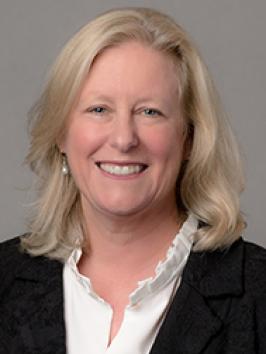 Marianne Gausche-Hill, MD
Investigator, The Lundquist Institute
Vice Chair, Chief of the Division, Pediatric Emergency Medicine, Harbor-UCLA Medical Center
EMS and Pediatric Emergency Medicine Fellowship Director, Harbor-UCLA Medical Center
Professor of Clinical Medicine and Pediatrics, David Geffen School of Medicine at UCLA
Airway Management; Prehospital care; Pediatric emergency medicine
Research Description
Dr. Gausche-Hill is nationally known for her work as an EMS researcher and educator, and for her leadership in the field of pediatric emergency medicine. Dr. Gausche-Hill has played an integral role in the design and implementation of a number of educational curricula in prehospital care and pediatric emergency medicine. These include: the Pediatric Education for Prehospital Professionals (PEPP) Course, Continuing Education Modules for Basic and Advanced Prehospital Providers, Pediatric Airway Management for the Prehospital Professional, and APLS: The Pediatric Emergency Medicine Resource.
Education
BS, 1979, University of California, Los Angeles
MD, 1983, University of California, Los Angeles
Recent and/or Significant Publications
Santillanes G, Simms S, Gausche-Hill M, Diament M, Putnam B, Renslo R, Lee J, Tinger E, Lewis RJ. Prospective Evaluation of a Clinical Practice Guideline for Diagnosis of Appendicitis in Children. Acad Emerg Med. 2012 Jul 31. doi: 10.1111/j.1553-2712.2012.01402.x.
Horeczko T, Enriquez B, McGrath NE, Gausche-Hill M, Lewis RJ. The Pediatric Assessment Triangle: Accuracy of Its Application by Nurses in the Triage of Children. J Emerg Nurs. 2012 Jul 23.
Scott C, Putnam B, Bricker S, Schneider L, Raby S, Koenig W, Gausche-Hill M. The Development and Implementation of a Hospital Emergency Response Team (HERT) for Out-of-Hospital Surgical Care. Prehosp Disaster Med. 2012 Jun;27(3):267-71. Epub 2012 Jun 12.