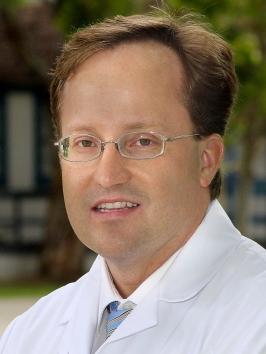 Aaron McMurtray, MD, PhD
Investigator, The Lundquist Institute
Associate Clinical Professor of Neurology, David Geffen School of Medicine at UCLA
Director, Behavioral Neurology Clinic at Harbor-UCLA Medical Center
Contact
Cognitive dysfunction
Research Description
Dr. McMurtray's research is focused on development of structurally novel and repurposed small molecules that act as positive allosteric modulators of the alpha-7-nicotinic acetylcoholine receptor. These compounds may have applications in treatment of several neurodegenerative disorders including Alzheimer's disease, Parkinson's disease, schizophrenia, and also certain types of cancer.

Education
BA, 1996, Claremont McKenna College, Claremont, CA
MD, 2000, Vanderbilt University Medical School, Nashville, TN
PhD, 2008, University of Hawaii at Manoa
Patents
"Methods and Compositions for Treating Neurodegenerative Diseases." Provisional patent application No. 62/482,867, filed on 4/7/2017.
"Structurally novel Phenytoin derivatives with enhanced binding to neuronal voltage gated sodium channels" Provisional patent applicaton No. 62/298,322, filed on 2/22/2016.
"Methods and Compositions for Modulating (beta)-Amyloid/(alpha)7-NACHR Interactions" PCT/US2018/026308, filed on 4/5/2018.
Recent and/or Significant Publications
Ekins S, Diaz N, Chung J, Mathews P, McMurtray A. Enabling Anyone to Translate Clinically Relevant Ideas to Therapies. Pharm Res. 2017;34(1):1-6. PMID: 27620174