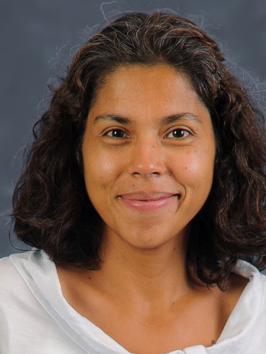 Astrid Reina, PhD
Investigator, The Lundquist Institute
Associate Professor of Psychiatry and Biobehavioral Sciences, David Geffen School of Medicine at UCLA
Director, Women's Behavioral Health Service, Harbor-UCLA Medical Center
Associate Director, HIV Mental Health Services, Harbor-UCLA Medical Center
Women's health, primary care, and HIV/AIDS.
Research Description
Dr. Reina has experience conducting bilingual qualitative and quantitative research, and in the translation of research measures for Latino populations. Her areas of research include delay of treatment for cervical cancer among Latinas, depression and anxiety studies in general and specialty gynecology patients and nephrology patients, and cultural sensitivity of recruitment and retention of Spanish-speaking participants. Dr. Reina has conducted research on the effects of discrimination on women's physical and mental health and is currently working on research in Chronic Pelvic Pain as well as mentoring NIH NRSA and RISE scholars in research involving minority populations and women's health.
Education
BA, 1996, California State University Dominguez Hills, Carson, CA
MA, 1999, Loma Linda University, Loma Linda, CA
PhD, 2001, Loma Linda University, Loma Linda, CA
Recent and/or Significant Publications
Nelson EL, Wenzel LB, Osann K, Dogan-Ates A, Chantana N, Reina-Patton A, Laust AK, Nishimoto KP, Chicz-DeMet A, du Pont N, Monk BJ. Stress, Immunity, and Cervical Cancer: Biobehavioral Outcomes of a Randomized Clinical Trail. Clin Cancer Res. 2008 Apr 1;14(7):2111-8. doi: 10.1158/1078-0432.CCR-07-1632.
Feroze U, Martin D, Reina-Patton A, Kalantar-Zadeh K, Kopple JD. Mental health, depression, and anxiety in patients on maintenance dialysis. Iran J Kidney Dis. 2010 Jul;4(3):173-80. Review.