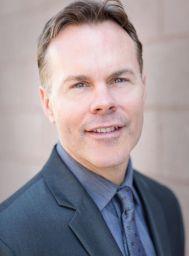 Sr. Vice President, Business Development and Technology Transfer
Dr. Hoffman is responsible for the development of commercialization opportunities for LA BioMed's intellectual properties, capabilities and expertise.
Prior to LA BioMed, Dr. Hoffman held senior management roles (COO, CBO, VP) in business, corporate, science, and intellectual property development for biotechnology, healthcare data, medical device, and consumer product companies. As part of those efforts Dr. Hoffman drafted, and assisted in the prosecution of, over 70 patents. Most recently, he was part of the founding team at Advera Health Analytics where he developed and helped monetize big data platforms that provide real world side effect data on all FDA approved drugs.
Dr. Hoffman is a native San Diegan who earned both his B.S. in Biology and Ph.D. in Neuroscience from UC Irvine in the laboratory of Dr. Gary Lynch. His research at Irvine focused on the molecular basis of learning and memory with an emphasis on how neural cell adhesion molecules may modulate synaptic architectures.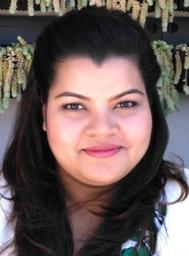 Manager, Technology Transfer
Prior to joining LA BioMed, Rubayath held the Technology Transfer Manager position at The Rockefeller University in New York where she managed and negotiated Tech Transfer contracts - MTAs, CDAs, and Collaboration Agreements with both industry and academia. She also conducted technology marketing activities and managed compliance with regard to reporting requirements for federal research sponsors.
Rubayath started her Tech Transfer career as a Marketing Analyst Intern at the Johns Hopkins Tech Transfer office and then worked with Columbia Tech Ventures assisting their Marketing Department as a Tech Brief Writer. 
Rubayath holds a MSc. in Biotechnology from Johns Hopkins University where she studied radio-sensitizing factors in Glioblastoma cancer stem cells in mouse models. She also earned a BSc. in Biomedical Engineering from Boston University where her research focused on developing a point-of-care sepsis diagnostic chip.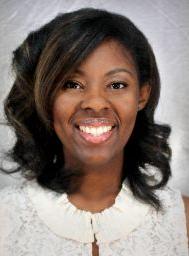 Assistant, Business Development and Technology Transfer
Symone joined the Business Development and Technology Transfer Team as an intern from Cal State LA's Biotechnology Certificate Program.  At CSULA she researched iron uptake characterization through gene cluster knockout of genes in Acinetobacter baumanii.  As an intern in the BDTT office she was responsible for creating technology briefs and maintaining the patent database.  
 
Continuing her role at LA Biomed as an assistant to the BDTT team, Symone assists with day-to-day tasks and is responsible for the creation of technology briefs and investigator summaries, maintenance of various databases, and event planning. 
 
Symone holds a BS in Molecular and Cellular Biology from UC Merced.