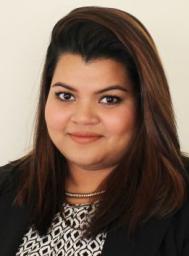 Director, Business Development and Technology Transfer
Rubayath Mohsen leads Business Development & Technology Transfer at The Lundquist Institute (TLI), overseeing commercialization efforts of TLI's 800+ patents & patent applications within the life sciences and med devices sectors. She is responsible for patent strategy, license negotiations and fostering alliances with industry and community partners to advance TLI's mission in translating science into commercialized products. She also supports start-up formation and works in partnership with TLI's on-campus incubator – BiolabsLA, to further advance innovation and entrepreneurship at TLI.
Prior to joining TLI, Rubayath held the Technology Transfer Manager position at The Rockefeller University in New York where she drafted, negotiated, executed and managed all Tech Transfer contracts for the office with both industry and academia to help facilitate research and technology commercialization. She also carried out technology marketing activities and managed compliance with regard to reporting requirements for federal research sponsors.
Rubayath's journey in Technology Transfer commenced as a Marketing Analyst at the Johns Hopkins Tech Transfer office. Subsequently, she contributed to Columbia Tech Ventures, where she supported their industry outreach efforts as part of their Technology Marketing team.
Rubayath holds a MSc. in Biotechnology from Johns Hopkins University where she studied radio-sensitizing factors in Glioblastoma cancer stem cells in mouse models. She also earned a BSc. in Biomedical Engineering from Boston University where her research focused on developing a point-of-care sepsis diagnostic chip.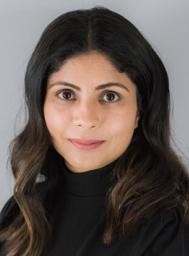 Officer, Business Development & Technology Transfer
Devinder supports intellectual property protection and commercialization activities at the Lundquist Institute's Business Development and Tech Transfer office.
Prior to joining the Lundquist Institute, Devinder worked in the Research Partnerships Office and WE-SPARK Health Institute at the University of Windsor, Canada for 3 years. In her role, Devinder gained experience in technology disclosure evaluations, managing intellectual property portfolios and research partnerships, preparing marketing materials, and assisting with IP-related agreement reviews.
Devinder was a recipient of the AUTM Foundation's Susan Riley Keyes Memorial Fellowship from 2020-2021 for technology transfer professionals. A scientist by training, Devinder holds a Ph.D. in Oncology from the University of Alberta in Canada. Her research project focused on the function of human Spindly protein during mitosis. Devinder holds a B.Sc. and Master's in Genomics from Panjab University in India.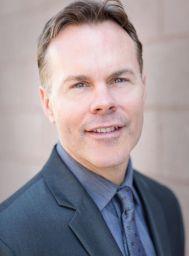 Senior Advisor, Business Development and Technology Transfer
Dr. Hoffman advises the Business Development team regarding commercialization opportunities for The Lundquist Institute's intellectual properties and capabilities.
Prior to The Lundquist Institute, Dr. Hoffman held senior management roles (COO, CBO, VP) in business, corporate, science, and intellectual property development for biotechnology, healthcare data, medical device, and consumer product companies. As part of those efforts Dr. Hoffman drafted, and assisted in the prosecution of, over 70 patents. Most recently, he was part of the founding team at Advera Health Analytics where he developed and helped monetize big data platforms that provide real world side effect data on all FDA approved drugs.
Dr. Hoffman is a native San Diegan who earned both his B.S. in Biology and Ph.D. in Neuroscience from UC Irvine in the laboratory of Dr. Gary Lynch. His research at Irvine focused on the molecular basis of learning and memory with an emphasis on how neural cell adhesion molecules may modulate synaptic architectures.