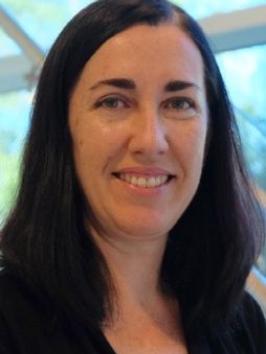 Begoña Díaz, PhD
Investigator, The Lundquist Institute
Associate Professor of Medicine, David Geffen School of Medicine at UCLA
Co-Director, Cancer Biology and Immunotherapeutics Institute, The Lundquist Institute
Behavioral Adaptive Responses to Stress in Normal and Tumor Cells
Research Description
Dr. Diaz' main current research projects include:

1 - Regulation of invadosome-mediated cell invasion. We wonder how the microenvironmental conditions of normal and cancer cells contribute to the formation and activity of invadosomes (cellular tools for invasion). We discovered that stress caused by hypoxia and reactive oxygen species promote invadosome formation and extracellular matrix remodeling. We also uncovered the presence of invadosome-like structures inside human tumor samples. Investigation of the mechanisms regulating invadosome activity has important implications to understanding cell behavior during tissue homeostasis and aging as well as deciphering aberrant cell behavior in disease states such as fibrosis and cancer.

2 - Regulation of stress-induced organelle adaptations in cancer.
We wonder how cellular organelles respond to various stress conditions to support the progression of carcinomas. Our goal is to find mechanisms that disrupt these adaptations and induce cancer cell death. We have discovered that protein lipidation (myristoylation) is necessary for lysosome functions in cancer cells. Investigating the stress-driven adaptations of organelles inside cancer cells will further our understanding of cancer biology and has important implications in the discovery of novel anti-cancer therapeutic strategies.

Education
PhD in Sciences, University Autónoma of Madrid (Spain), 1999
Recent and/or Significant Publications