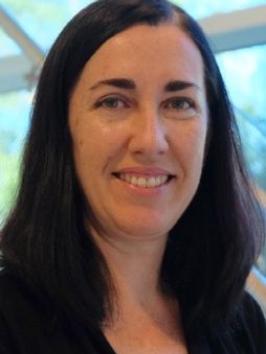 Begoña Díaz, PhD
Investigator, The Lundquist Institute
Assistant Professor in Residence, David Geffen School of Medicine at UCLA
Study of cell adaptation to stress during cancer progression and metastasis with the goal to uncover actionable targets for therapeutic intervention
Research Description
Dr. Diaz' main current research projects include:

1 - Regulation of cancer progression by protein myristoylation.
Protein myristoylation is aberrantly activated in some tumors when compared with normal tissues. We are interested in understanding how myristoylation is elevated in cancer, which are the functional consequences, and how this process could be targeted for therapeutic benefit. We use genetic and pharmacological approaches in cancer cells in vitro and tumor models in vivo, to disrupt myristoylation and further dissect its function in cancer progression. We have recently found that myristoylation is necessary for lysosomal degradation and mTORC1 activation in cancer cells (Chen et al. Scientific Reports 2020), providing a mechanism for myristoylation-dependent cancer progression that we are further analyzing.

2 - Invadopodia in cancer progression.
Invadopodia are cancer cell invasive protrusions with associated proteolytic activity that endow cancer cells with the ability to cross biological barriers. We have previously shown that invadopodia participate in and are regulated by redox signaling (Diaz et al. Science Signaling 2009), and that hypoxia promotes invadopodia formation and function through Notch-dependent ADAM12-mediated shedding of HB-EGF (Diaz et al. Journal of Cell Biology 2013). More recently, we have described the existence of TKS5-positive invadopodia-like structures inside human tumor surgical specimens (Chen et al. Experimental and Molecular Pathology 2019). We are interested in further evaluating invadopodia markers in human tumors, as well as understanding the regulation of invadopodia formation and activity in cancer progression.

Education
PhD, 1999, Biological Sciences, Autonomous University, Madrid, Spain
Recent and/or Significant Publications