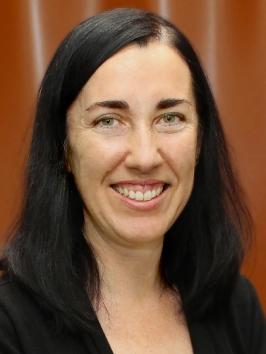 Begoña Díaz, PhD
Investigator, The Lundquist Institute
Assistant Professor of Medicine, David Geffen School of Medicine at UCLA
Division of Medical Oncology Hematology, Harbor-UCLA Medical Center
Understanding and Targeting Cancer Cell Invasion and Metastasis
Research Description
Research in Dr. Diaz's laboratory focuses on understanding the cellular mechanisms that mediate the malignant behavior of cancer cells with the goal of utilizing this knowledge to uncover novel therapeutic targets to restrain metastasis. Dr. Diaz has investigated how the tumor microenvironmental conditions, including reactive oxygen species (ROS) and hypoxia promote cancer cell invasiveness. She has a deep understanding of the signaling mechanisms that regulate cancer biology, in particular those that mediate cell-cell communication and redox signaling in cancer cells.
Education
PhD, 1999, Autonomous University, Madrid, Spain
Recent and/or Significant Publications
B. Díaz, G. Shani, I. Pass, D. Anderson, M. Quintavalle and S.A. Courtneidge. Tks5-dependent, Nox-mediated generation of reactive oxygen species is necessary for invadopodia formation. Science Signaling Sep 15; 2(88): ra53. 2009.
D.A. Murphy, B. Díaz, P.A. Bromann, J.H. Tsai, Y. Kawakami, J. Maurer, R.A. Stewart, J.C. Izpisúa-Belmonte and S.A Courtneidge (2011). A Src-Tks5 pathway is required for neural crest migration during embryonic development. PLoS ONE 6(7): e22499. 2011.
J. M. Munson, L. Fried, S.A. Rowson, M.Y. Bonner, L. Karumbaiah, B. Díaz, S.A. Courtneidge, U. Knaus, D.J. Brat, J.L. Arbiser, RV. Bellamkonda. Anti-invasive adjuvant therapy with Imipramine Blue enhances chemotherapeutic efficacy against glioma. Science Translational Medicine 4,127ra36, 2012.
B. Díaz, A. Yuen, S. Iizuka, S. Higashiyama and S.A. Courtneidge. Notch increases the shedding of HB-EGF by ADAM12 to potentiate invadopodia formation in hypoxia. Journal of Cell Biology 201 (2), 279-292, 2013.
B. Díaz. Invadopodia detection and gelatin degradation assay. Bio-protocol. Vol 3, Issue 24. Dec. 20, 2013.
K.L. Burger, B.S. Learman, A.K. Boucherle, S.J. Sirintrapun, S. Isom, B. Díaz, S.A. Courtneidge and D.F. Seals. Src-dependent Tks5 phosphorylation regulates invadopodia-associated invasion in prostate cancer cells. The Prostate Feb; 74(2): 134-48, 2014.
Yuen and B. Díaz. The impact of hypoxia in pancreatic cancer invasion and metastasis. Hypoxia July 2014. Vol 2014: 2; 91-106, 2014.
Cejudo-Martin, A. Yuen, N. Vlahovich, P. Lock, S.A. Courtneidge, and B. Díaz. Genetic disruption of the Sh3pxd2a gene reveals and essential role in mouse development and the existence of a novel isoform of Tks5. PLoS ONE Sep 26; 9 (9): e107674, 2014.
B. Blouw, M. Patel; S. Iizuka, C. Abdullah, W. You, X. Huang, J. Li, B. Díaz, W.B. Stallcup and S.A. Courtneidge. The invadopodia scaffold protein Tks5 is required for the growth of human breast cancer cells in vitro and in vivo. PLoS ONE Mar 31; 10 (3): e0121003, 2015.
B. Díaz, K.T. Ostapoff, J.E. Toombs, J. Lo, M.Y. Bonner, A. Curatolo, V. Adsay, R.A. Brekken, J.L. Arbiser. Tris DBA palladium is highly effective against growth and metastasis of pancreatic cancer in an orthotopic model. Oncotarget Jul 9. doi: 10.18632/oncotarget.10514, 2016.
Complete List of Published work in My Bibliography: