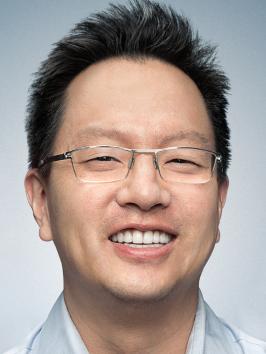 Bowen Chung, MD
Investigator, The Lundquist Institute
Adjunct Scientist, RAND Corporation
Assistant Professor of Psychiatry and Biobehavioral Sciences, David Geffen School of Medicine at UCLA
Research Scientist, Healthy African American Families II
Community partnered participatory research
Research Description
Dr. Chung's career interests are in community based participatory research, the dissemination and implementation of quality improvement approaches for depression care, health disparities, and quality of care in low income urban communities. He is currently co-leading a 2 year grant, Building Resiliency and Increasing Community Hope (B-RICH), funded by the California Community Foundation with his community partners, 1st African Presbyterian Church and Healthy African American Families II. The goal of B-RICH is to evaluate an adapted Cognitive Behavioral Psycho-Educational Intervention (a Resiliency Class) to be delivered by non-professionals in community agencies and churches in South Los Angeles. In addition, he is leading a pilot funded by the UCLA CTSI to conduct a cost-effectiveness analysis of a quality improvement intervention for depression care, Community Partners in Care (PI Wells). And last, he is a co-PI on a recently funded grant through the NIMH (PI Miklowitz) that seeks to understand how to implement an evidence-based therapy for bipolar and psychotic youth, Family Focused Therapy, in community agencies. Dr. Chung is a co-investigator within the UCLA Clinical and Translational Science Institute's Community Engagement and Research Program and the UCLA Center for Health Services and Society.
Education
BA, 1993, Williams College, Williamstown, MA
MD, 1998, Mount Sinai School of Medicine, New York, NY
MSHS, 2005, UCLA School of Public Health, Los Angeles, CA
Recent and/or Significant Publications
Wong Eunice C, Chung Bowen, Stover Gabriel, Stockdale Susan, Jones Felica, Litt Paula, Klap Ruth S, Patel Kavita, Wells Kenneth B. Addressing unmet mental health and substance abuse needs: a partnered planning effort between grassroots community agencies, faith-based organizations, service providers, and academic institutions. Ethnicity & disease, 2011; 21(3 Suppl 1): S1-107-13.
Mendel Peter, Ngo Victoria K, Dixon Elizabeth, Stockdale Susan, Jones Felica, Chung Bowen, Jones Andrea, Masongsong Zoe, Khodyakov Dmitry. Partnered evaluation of a community engagement intervention: use of a kickoff conference in a randomized trial for depression care improvement in undeserved communities. Ethnicity & disease, 2011; 21(3 Suppl 1): S1-78-88.
Chung Bowen, Wong Eunice, Litt Paula, Reverend Ronald Wright Paula, Hill Delores A, Jones Felica, Corbin Dennis, Gray Ruthie, Patel Kavita, Wells Kenneth B. Project overview of the Restoration Center Los Angeles: steps to wholeness–mind, body, and spirit. Ethnicity & disease, 2011; 21(3 Suppl 1): S1-100-6.