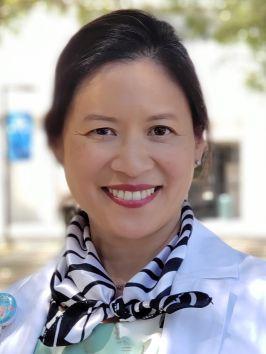 Delphine Lee, MD, PhD
Investigator, The Lundquist Institute
Chief and Residency Program Director
Division of Dermatology, Department of Medicine, Harbor-UCLA Medical Center
Translational Immunology, Microbiome
Research Description
Dr. Lee's research team analyzes high-dimensional data ("big data") to gain insights and testable hypotheses, which employ standard molecular, cellular and immunologic methods to investigate mechanisms and develop therapeutic and preventive strategies against infections, cancers, and skin diseases.
Current projects include:

1. Microbiome: analyses of the skin and mucosal microbiomes of patients with acute staphylococcal skin infections; determining whether the primary tumor microbiome and immune infiltrate are linked to cancer outcomes (models: metastatic melanoma, oral cancer, colorectal cancer); comparing the microbiomes of patients with triple negative breast cancer vs. ER + breast cancer; defining the mouse mammary gland microbiome.
2. Cancer: visceral adiposity and skin cancer risk (epidemiology/modeling); the protective role of Sphingomonas yanoikuyae in treating or preventing breast cancer (animal models).
3. Psoriasis: association of obesity, insulin resistance and diet modification on psoriasis (epidemiology/modeling).


Education
MD, PHD, University of California, San Diego
Recent and/or Significant Publications
Patents
Lee DJ, Xuan C. Methods of diagnosing and treating cancer by detecting and manipulating microbes in tumors. PCT/US13/78550, 14145853, filed December 31, 2013.