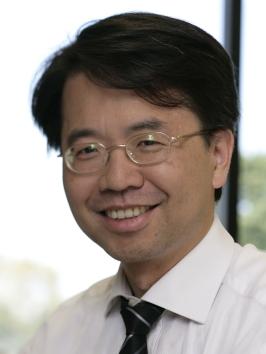 Guochuan Emil Tsai, MD, PhD
Investigator, The Lundquist Institute
Professor of Psychiatry, David Geffen School of Medicine at UCLA
Medical Director, Alliance for the Mentally Ill/Field Capable Clinical Service Program, Harbor-UCLA Medical Center
Therapy for CNS disorders
Research Description
Dr. Tsai's research focuses on the development of novel treatments for Central Nervous System disorders. His lab has successfully identified several new drug targets that will improve the symptoms and quality of life of people with mental illness and has shown that N-methyl-D-aspartate (NMDA) therapeutics work for populations resistant to currently available treatments. The NMDA receptor mechanism is the main regulatory mechanism for memory and cognition of brain function and therefore is not surprising that the novel therapeutics can benefit a variety of conditions including: schizophrenia, depression, obsessive compulsive disorder, attention deficit hyperactivity disorder, mild cognitive impairment, Parkinson and dementia.
Education
MD, National Yang-Ming Medical College, Taipei, Taiwan
PhD, Johns Hopkins University, School of Medicine, Baltimore, MD
MAS, Johns Hopkins University, Carey Business School, Baltimore, MD
Recent and/or Significant Publications
Hui C, Wardwell B, Tsai GE. Novel therapies for schizophrenia: understanding the glutamatergic synapse and potential targets for altering N-methyl-D-aspartate neurotransmission. Recent Patents on CNSDrug Discovery. 2009;4:220-238.
Basu AC, Tsai GE, Ma C-L, Ehmsen JT, Mustafa AK, Han L, Jiang JI, Benneyworth MA, Froimowitz MP, Lange N, Snyder SH, Bergeron R, Coyle JT. Targeted disruption of serine racemase affects glutamatergic neurotransmission and behavior. Molecular Psychiatry. 2009;14:719-727.
Lane HY, Chang YC, Chiu CC, Tsai G. Sarcosine or D-serine add-on treatment for acute exacerbation of schizophrenia: a randomized, double-blind, placebo-controlled study. Arch Gen Psychiatry, 2005;62:1196-1204.