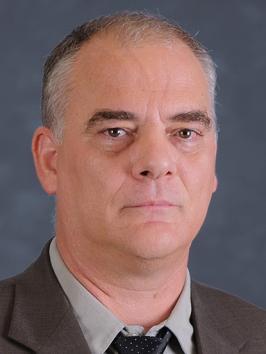 Istvan Kovanecz, PhD
Investigator, The Lundquist Institute
Assistant Professional Researcher, David Geffen School of Medicine at UCLA
Sexual dysfunction; Skeletal and cardiovascular muscle regeneration; Diabetes related complications
Research Description
Dr. Kovanecz's research focuses on preclinical animal studies for sexual dysfunction, skeletal and cardiovascular muscle regeneration, and diabetes related complications. Previous research experiences include cardiovascular pharmacology, neurophysiology, transplantational immunology, immunogenetics, genomics, bioinformatics and free radical studies.
Education
MS, 1985, University of Szeged (former JATE), Szeged, Hungary
CNRT, 1987, Budapest University of Technology, Budapest, Hungary
PhD, 1994, University of Szeged (former JATE), Szeged, Hungary
Recent and/or Significant Publications
Kovanecz I, Rivera S, Nolazco G, Vernet D, Segura D, Gharib S, Rajfer J, Gonzalez-Cadavid. Separate or Combined Treatments with Daily Sildenafil, Molsidomine, or Muscle-Derived Stem Cells Prevent Erectile Dysfunction in a Rat Model of Cavernosal Nerve Damage. . NF.J Sex Med 2012 Sep 13. doi: 10.1111/j.1743-6109.2012.02913.x.
Wang JS, Kovanecz I, Vernet D, Nolazco G, Kopchok GE, Chow SL, White RA, Gonzalez-Cadavid NF. Effects of sildenafil and/or muscle derived stem cells on myocardial infarction. . J Transl Med 2012 Aug 7;10(1):159. PMID: 22871104
Hlaing SM, Garcia LA, Kovanecz I, Martinez RA, Shah S, Artaza JN, Ferrini MG. Sildenafil promotes neuroprotection of the pelvic ganglia neurones after bilateral cavernosal nerve resection in the rat. BJU Int 2012 Jun 6. doi: 10.1111/j.1464-410X.2012.11278.x.