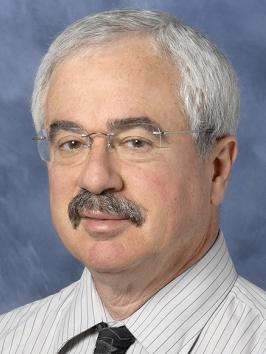 Jerome Rotter, MD
Investigator, The Lundquist Institute
Director, Institute for Translational Genomics and Population Sciences, Harbor-UCLA Medical Center
Professor of Pediatrics, Medicine, and Human Genetics, David Geffen School of Medicine at UCLA
Genetic basis of common diseases, genome-wide association and sequencing studies.
Research Description
Dr. Rotter is a pioneer in the field of medical genetics, genetic epidemiology, and personalized medicine. He has engaged in the study of the genetic epidemiology of chronic common diseases for over 4 decades, with an emphasis on cardiovascular/metabolic diseases (coronary artery disease, dyslipidemia, hypertension, type 2 diabetes, insulin resistance, obesity, fatty liver, arrhythmias), gastrointestinal/autoimmune disorders (type 1 diabetes, inflammatory bowel disease, coeliac disease), ocular disorders (keratoconus, diabetic retinopathy, glaucoma), and pharmacogenetic studies. His studies have included family based, case control, cohort, and pharmacogenetic designs; have included different ethnic groups (Caucasian, Hispanics, African-Americans, Chinese, Ashkenazi Jews, and Armenians); and have ranged from linkage, candidate gene, genome-wide association (GWA) and post-GWA studies, and now whole exome and whole genome sequencing studies, and multi-omics studies (methylomics, transcriptomics, metabolomics). The ultimate goal of this work is to identify the optimal therapy and prevention for cardiometabolic and ocular disorders as a function of an individual's genetic predisposition. Thus, this is the basis for precision/personalized medicine, especially in minority populations.
Education
BA, 1970, University of California, Los Angeles
MD, 1973, University of California, Los Angeles
Recent and/or Significant Publications
Qi, Q., Stilp, A.M., Sofer, T., Moon, J.-Y., Hidalgo, B., Szpiro, A.A., Ng, M.C., MEDIA Consortium, Chen, Y.-D.I., Taylor, K.D., Aviles-Santa, M.L., Papanicolaou, G., Pankow, J., Schneiderman, N., Laurie, C.C., Rotter, J.I., Kaplan, R.C.: Genetics of diabetes in U.S. Hispanic/Latino individuals: results from the Hispanic Community Health Study/Study of Latinos (HCHS/SOL), Diabetes, 66(5):1419-1425, May, 2017. (e-published 3/2/2017, doi:10.2337/db16-1150) PMID: 28254843 PMCID: 5399610
Dewey, F.E., Gusarova, V., Dunbar, R.L…. Guo, X., Rotter, J.I., Chen, Y.-D.I..... Mellis, S.J., Gromada, J., Baras, A.: Genetic and pharmacologic inactivation of ANGPTL3 and atherosclerotic cardiovascular disease, New England Journal of Medicine, 377(3):211, July 20, 2017. (e-published 5/24/2017, doi:10.1056/NEJMoa1612790) PMID: 28538136
Zhao, W., Rasheed, A., Takkanen, E….. Tai, E.S., Rotter, J.I., Chen, Y.-D.I….. Danesh, J., Voight, B., Saleheen, D.: Seventeen novel loci associated with type 2 diabetes and shared etiological pathways with coronary heart disease, Nature Genetics, 49(10):1450-1457, October, 2017. (e-published 9/4/2017, doi:10.1038/ng.3943) PMID: 28869590
Wheeler, E., Leong, A., Liu, C.-T… Chasman, D.I., Chen, Y.-D.I., Chen, Y.-T… Soranzo, N., Guo, X., Roberts, D.J… Selvin, E., Rotter, J.I., Langenberg, C., Barroso, I., Meigs, J.B.: Impact of common genetic determinants of Hemoglobin A1C on type 2 diabetes risk and diagnosis in ancestrally diverse populations: A transethnic gnome-wide meta-analysis, PLOS Medicine, 14(9):e1002383, September 12, 2017. (doi.org/10.1371/journal.pmed.1002383)
Richard, M.A., Huan, T., Ligthart, S… Psaty, B.M., Chen, Y.-D.I., Kardia, S.L.R… Damcott, C.M., Rotter, J.I., Palmas, W… O'Connell, J.R., Guo, X., Pausova, Z., Dehghan, A., Levy, D., Fornage, M.: DNA methylation analysis identifies novel loci for blood pressure regulation, American Journal of Human Genetics, 101:1-15, December 7, 2017. (doi:10.1016/j.ajhg.2017.09.028) PMID: 29198723
Mahajan, A., Wessel, J., Willems, S.M… Rayner, N.W., Guo, X., Lu, Y… Burtt, N.P., Chen, Y.-D.I., Ching-Ti, L… Stančáková, A., Taylor, K.D., Teslovich, T.M…. Morris, A.P., Rotter, J.I., McCarthy, M.I.: Refining the accuracy of validated target identification through coding variant fine-mapping in type 2 diabetes, Nature Genetics, 50(4):559-571, April, 2018. (e-published 4/9/2018, doi:10.1038/s41588-018-0084) PMID: 29632382
Palmer, N.D., Okut, H., Hsu, F.-C., Ng, M.C.Y., Chen, Y.-D.I., Goodarzi, M.O., Taylor, K.D., Norris, J.M., Lorenzo, C., Rotter, J.I., Bergman, R.N., Langefeld, C.D., Wagenknecht, L.E., Bowden, D.W.: Untargeted metabolomics identifies distinctive metabolite signatures for measures of glucose homeostasis: The Insulin Resistance Atherosclerosis Family Study (IRAS-FS), Journal of Clinical Endocrinology and Metabolism, 103:1877-1888, May, 2018. (doi:10.1210/jc.2017-02203) PMID: 29546329
Zangwill, L.M., Ayyagari, R., Liebmann, J.M… Christopher, M.A., Chen, Y.-D.I., Guo, X., Taylor, K.D., Rotter, J.I., Weinreb, R.N. for ADAGES III Genomics Study Group: The African descent and glaucoma evaluation study (ADAGES) III: Contribution of genotype to glaucoma phenotype in African Americans. Study design and baseline data, Opthalmology, in press, 2018.
Evangelou, E., Warren, H.R., Mosen-Ansorena, D… Gudnason, V., Guo, X., Gyllensten, U… Rose, L.M., Rotter, J.I., Rudan, I… Swertz, M., Taylor, K., Teumer, A… Wain, L.V., Elliott, P., Caufield, M.J.: Genetic analysis over one million people identifies 535 novel loci for blood pressure, Nature Genetics, in press, 2018. (bioRxiv dx.doi.org/10.1101/198234)
Wei, W.-Q., Li, X., Feng, Q… Wilke, R.A., Rotter, J.I., Stein, C.M… Roden, D., Krauss, R.M., Denny, J.C.: LPA gene variants are associated with residual cardiovascular risk in patients receiving statins, Circulation, in press, 2018.