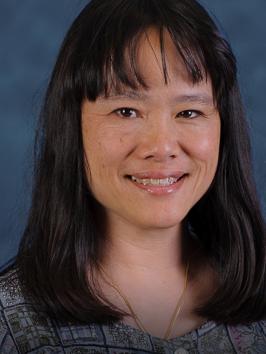 Kelly Young, MD
Investigator, The Lundquist Institute
Director, Pediatric and Pain Management Education, Harbor-UCLA Medical Center
Health Sciences Clinical Professor, David Geffen School of Medicine at UCLA
Pain management for children
Research Description
Dr. Young's primary research interests are in alleviating the pain and distress children experience when undergoing medical procedures, and in weight estimation of children for purposes of equipment sizing and drug dosing during resuscitation. She has studied post-traumatic stress symptomatology in children undergoing painful medical procedures in the pediatric emergency department. She has performed a systematic review of the literature on weight estimation techniques, and is working to develop a novel method of weight estimation and resuscitation equipment and drug dosage calculation. She has also collaborated with other investigators in the areas of skin and soft tissue infections and physician wellness.
Education
BS, 1987, University of California, Davis
MD, 1991, University of California, Irvine
MS, 2002, University of California, Los Angeles, School of Public Health, Epidemiology
Recent and/or Significant Publications
Young KD, Korotzer N. Weight estimation methods in children: A systematic review. Ann Emerg Med 2016;68(4):441-451
Young KD. Observational study of family member presence for pediatric emergency department procedures. Pediatr Emerg Care 2014;30:449-452
Brindis SL, Gausche-Hill M, Young KD, Putnam B. Universally poor outcomes of pediatric traumatic arrest: A prospective case series and review of the literature. Pediatr Emerg Care 2011;27:616-621.