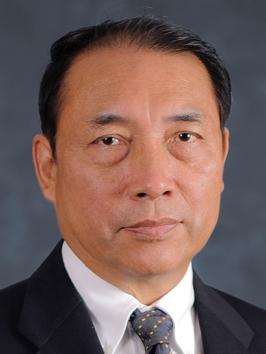 Lou Lu, MD, PhD
Investigator, The Lundquist Institute
Professor of Medicine, David Geffen School of Medicine at UCLA
Epigenetic Regulation of Limbal Stem and Epithelial Cells In Wound Healing
Research Description
Corneal epithelial layer forms the first defense barrier to prevent environmental and biological assaults to damage the eye structures behind. However, the protective function of the corneal epithelial layer can be damaged by pathological conditions. Dr. Lu's lab has focused on studying the effects of growth factors and environmental stresses, including UV irradiation, hyperosmotic pressure, hypoxic condition and multi-drug resistant bacterial infections, on corneal epithelial wound healing. The main studies involve activations of multi-signal cascades and important transcription factors resulting in corneal epithelial proliferation/differentiation and apoptosis.

1) To discover epigenetic regulation of eye-specific Pax6 by the epigenetic factor CCCTC-binding factor (CTCF), which determines limbal stem cell differentiation and corneal epithelial wound healing.
2) To investigate hypoxic stress-regulated Plk3 activity in HLS/P and HCE cells determined by alteration of CTCF SUMO/DeSUMO status, resulting in differential changes in limbal stem and corneal epithelial cells.


Education
MD, 1983, Shanghai Second Medical University, Shanghai
PhD, 1988, University of Minnesota Medical School, Minneapolis
Recent and/or Significant Publications