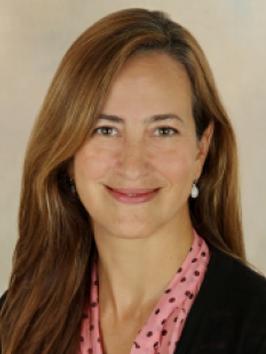 Natalie Diaz, MD
Investigator, The Lundquist Institute
Associate Professor of Neurology, UCLA
Medical Student Rotation Coordinator
Research Description
Dr. Natalie Diaz is a board certified neurologist and fellowship trained specialist in Movement Disorders. Her current research focus is in industry sponsored clinical trials in Parkinson's disease and other movement disorders. She has also collaborated in projects to identify and develop structurally novel compounds using computational models for the treatment of Alzheimer's disease and other neurodegenerative disorders.
Recent and/or Significant Publications
Ekins S, Mathews P, Saito EK, Diaz N, Naylor D, Chung J, McMurtray AM. α-7-nicotinic acetylcholine receptor inhibition by indinavir: implications for cognitive dysfunction in treated HIV disease. AIDS. 2017 Mar 29. doi: 10.1097/QAD. PMID: 28358738
Ekins S, Diaz N, Chung J, Mathews P, McMurtray A. Enabling Anyone to Translate Clinically Relevant Ideas to Therapies. Pharm Res. 2016 Sep 12. PMID 27620174.
Saito EK, Diaz N, Morrow J, Chung J, McMurtray A. Lower Frequency of co-Morbid Medical Disorders Related to Poor Impulse Control in Parkinson's than Alzheimer's Disease. Curr Aging Sci. 2015 Sep 23. PMID:26412353
McMurtray A, Ringman JM, Diaz N, Zhou Y. Prevalence of Neuropsychiatric Symptoms and Cholinesterase Inhibitor Use in Demented Smokers Compared to Non-Smokers. Alzheimer's and Dementia. 2014;10(4):140-141.
Dalrymple K, Saito E, Diaz N, Morrow J, Nakamoto B, McMurtray A. Past Cigarette Smoking is more common among those with Cholinergic than Non-cholinergic Dementias. Neurology Research International. 2014. Article ID: 423602. DOI 10.1155/2014/423602.