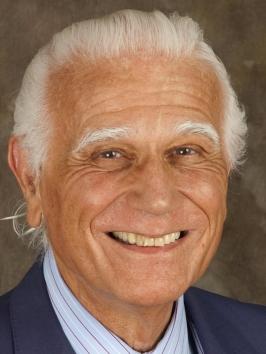 Nestor Gonzalez-Cadavid, PhD
Investigator, The Lundquist Institute
Professor of Urology, David Geffen School of Medicine at UCLA
Professor of Medicine, Division of Endocrinology, Metabolism and Molecular Medicine, Charles R. Drew University of Medicine and Science
Director, Urology Research Laboratory, LA BioMed at Harbor-UCLA Medical Center
Gene therapy of erectile dysfunction
Research Description
The lab of Dr. Gonzalez-Cadavid utilizes a multidisciplinary approach that includes cell and molecular biology, biochemistry, molecular pharmacology, immuno-histochemistry, and related, both in cell culture, experimental animal work, and in human tissue and blood specimens.

The basic translational research focuses on the cellular and molecular pathophysiology of: a) erectile dysfunction (ED) and its relationship to lower urogenital tract symptoms (LUTS), b) female stress urinary incontinence (SUI), c) Peyronie's disease (PD), and d) critical limb ischemia (CLI), mostly in type 2 diabetes (T2D) and obesity.

These approaches are complemented by exploring novel biological and pharmacological therapies for these conditions, mostly aiming to improve stem cells tissue repair by continuous long-term administration (CLTA) of phosphodiesterase 5 inhibitors (PDE5i), and/or myostatin inhibitors and other strategies, as well to define, prevent, and counteract endogenous or therapeutically implanted stem cell damage by the noxious T2D diabetic milieu.

Dr. Gonzalez-Cadavid's lab has pioneered highly relevant translational work on the concept that diffuse corporal tissue fibrosis and oxidative stress in the context of T2D, post-radical prostatectomy, and aging are major factors for ED, similar to what occurs in a localized way, and with different etiology, in Peyronie's disease, and SUI, and that dyslipidemia, senescence, and cytokines impair the repair ability of stem cells in various contexts. In addition, we are studying the noxious effects of excessive alcohol consumption on normal and malignant stem cells. The common additional interest in all these studies is the potential role of alterations in the global transcriptional expression (GTS) of microRNAs (miRs), that may serve as non invasive biomarkers or therapeutic targets.

Education
MSc, 1961, University of Buenos Aires, Argentina
PhD, 1964, University of Buenos Aires, Argentina
PhD, 1967, University of London, England
Recent and/or Significant Publications