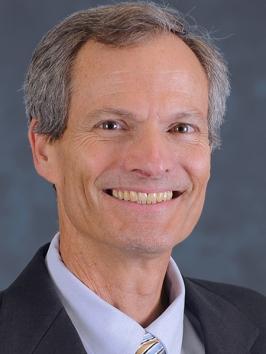 Scott Filler, MD
Investigator, The Lundquist Institute
Professor of Medicine, David Geffen School of Medicine at UCLA
Principal, NovaDigm Technologies
Recent and/or Significant Publications
Phan QT, Myers CL, Yue Fu Y, Sheppard DC, Yeaman MR, Welch WH, Ibrahim AS, Edwards JE Jr, Filler SG. Als3p is a Candida albicans invasin that binds to cadherins and induces endocytosis by host cells. PLoS Biology 2007:5;e64. 69. PMID: 17311474 PMCID: PMC1802757
Liu Y, Mittal R, Solis NV, Prasadarao NV, Filler SG. Mechanisms of Candida albicans trafficking to the brain. PLoS Pathog 2011;7:e1002305. PMID: 21998592 PMCID: PMC3188548.
Zhu W, Phan QT, Boontheung P, Solis NV, Loo JA, Filler SG. EGFR and HER2 receptor kinase signaling mediate epithelial cell invasion by Candida albicans during oropharyngeal infection. Proc Natl Acad Sci USA 2012;109:14194-9. PMID: 22891338 PMCID: PMC3435201.
Liu H, Lee MJ, Solis NV, Phan QT, Swidergall M, Ralph B, Ibrahim AS, Sheppard DC, Filler SG. Aspergillus fumigatus CalA binds to integrin α5β1 and mediates host cell invasion. Nat Microbiol 2016;2:16211. PMID: 27841851.
Solis NV, Swidergall M, Bruno VM, Gaffen SL, Filler SG. The aryl hydrocarbon receptor governs epithelial cell invasion during oropharyngeal candidiasis. mBio 2017;8: e00025-17. PMID: 28325761 PMCID: PMC5362030.
Swidergall M, Sois NV, Lionakis MS, Filler SG. EphA2, an epithelial cell pattern recognition receptor for fungal β-glucans. Nat Microbiol 2018;3:53-61. PMID: 29133884 PMCID: PMC5736406
Edwards JE Jr, Schwartz MM, Schmidt CS, Sobel JD, Nyirjesy P, Schodel F, Marchus E, Lizakowski M, DeMontigny EA, Hoeg J, Holmberg T, Cooke MT, Hoover K, Edwards L, Jacobs M, Sussman S, Augenbraun M, Drusano M, Yeaman MR, Ibrahim AS, Filler SG, Hennessey JP Jr. A fungal immunotherapeutic vaccine (NDV-3A) for treatment of recurrent vulvovaginal candidiasis; a phase 2 randomized, double-blind, placebo-controlled trial. Clin Infect Dis 2018 2018;66:1928-36. PMID: 29697768.
Pathogenesis and therapy of fungal infectious diseases
Research Description
Dr. Filler's laboratory focuses on understanding the mechanisms by which the fungi Candida albicans and Aspergillus fumigatus invade and damage cells of hospitalized patients, causing infections that are frequently fatal, even with current antifungal therapies. Fungal invasins and their host receptors—the first two of which have been identified by Dr. Filler's lab—are key to the eventual development of fungal vaccines. Dr. Filler's laboratory is also proficient in using mouse models of fungal infection for analyzing the virulence of mutant strains of fungi and experimental antifungal agents.
Education
AB, 1979, Dartmouth College, Hanover, NH
MD, 1983, David Geffen School of Medicine at UCLA, Los Angeles, CA