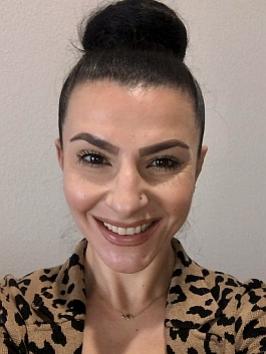 Soula Danopoulos, PhD
Investigator, The Lundquist Institute
Assistant Professor of Pediatrics, David Geffen of Medicine at UCLA
Understanding Lung Development in Down Syndrome
Research Description
During her training Dr. Danopoulos' research focused on studying lung branching morphogenesis in both mouse and human. Much of her research demonstrated how lung development in human differs significantly from what has been reported in mouse. Through these studies Dr. Danopoulos has built a solid foundation on understanding the molecular and cellular aspects as well as the mesenchymal-epithelial interactions associated with human lung branching morphogenesis in normal human lung development. These studies are critical provided that many congenital lung diseases (pulmonary hypoplasia, bronchopulmonary dysplasia, etc.) are associated with branching defects.

Dr. Danopoulos continues to work on understanding congenital lung anomalies, primarily those observed in Down Syndrome. Respiratory diseases are one of the leading causes of morbidity and mortality observed in this population, with many of these lung manifestations likely initiating during development. Dr. Danopoulos' work will focus on identifying therapeutic targets to help reduce the burden of lung diseases within Down Syndrome individuals.
Education
PhD, 2014, Developmental Biology/Craniofacial Biology, USC
MS, 2011, Pathology/Experimental Pathology
Recent and/or Significant Publications
Danopoulos S, Bhattacharya S, Mariani TJ, Al Alam D. Transcriptional characterisation of human lung cells identifies novel mesenchymal lineage markers. Eur Respir J. 2020 Jan 23;55(1):1900746. doi: 10.1183/13993003.00746-2019. PMID: 31619469.
Danopoulos S, Thornton ME, Grubbs BH, Frey MR, Warburton D, Bellusci S, Al Alam D. Discordant roles for FGF ligands in lung branching morphogenesis between human and mouse. J Pathol. 2019 Feb;247(2):254-265. doi: 10.1002/path.5188. Epub 2018 Dec 13. PMID: 30357827; PMCID: PMC6342657.
Danopoulos S, Alonso I, Thornton ME, Grubbs BH, Bellusci S, Warburton D, Al Alam D. Human lung branching morphogenesis is orchestrated by the spatiotemporal distribution of ACTA2, SOX2, and SOX9. Am J Physiol Lung Cell Mol Physiol. 2018 Jan 1;314(1):L144-L149. doi: 10.1152/ajplung.00379.2017. Epub 2017 Sep 28. PMID: 28971977.