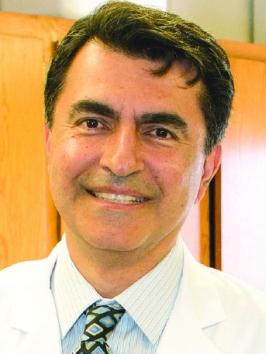 Kamyar Kalantar-Zadeh, MD, PhD
Investigator, The Lundquist Institute
Professor of Medicine, Pediatrics and Public Health and Chief of Nephrology, UCI School of Medicine
Adjunct Professor of Epidemiology, UCLA Fielding School of Public Health
Kidney disease outcome & epidemiology
Research Description
Dr. Kalantar has conducted research on kidney disease outcome and epidemiology, cardiovascular risks in CKD, malnutrition and wasting in chronic diseases, inflammation and cachexia, diabetes and obesity, renal osteodystrophy and mineral disorders, sodium and potassium disarrays, anemia and iron deficiency, disparities and quality of life in CKD, and acid-base disorders.
Education
MD, 1991,Medicine, University of Bonn, German
MPH, 1999, Public Health, University of California, Berkeley
PhD, 2004, Epidemiology, University of California, Berkeley
Recent and/or Significant Publications
Kalantar-Zadeh K, Streja E, Kovesdy CP, Noori N, Oreopoulos A, Jing J, Nissenson AR, Krishnan M, Kopple JD, Mehrotra R, Anker SD. Obesity Paradox and Mortality-Predictability of Surrogates of Body Size and Muscle Mass in Hemodialysis Patients. Mayo Clinic Proc 2010; (85): 991-1001.
Kovesdy CP, Ahmadzadeh S, Anderson JE, and Kalantar-Zadeh K. Association of activated vitamin D treatment and mortality in chronic kidney disease. Arch Intern Med 2008; 168(4): 397-403.
A1C and Survival in Maintenance Hemodialysis Patients Kamyar Kalantar-Zadeh, Joel D. Kopple, Deborah L. Regidor, Jennie Jing, Christian S. Shinaberger, Jason Aronovitz, Charles J. McAllister, David Whellan, Kumar Sharma Diabetes Care May 2007, 30 (5) 1049-1055.