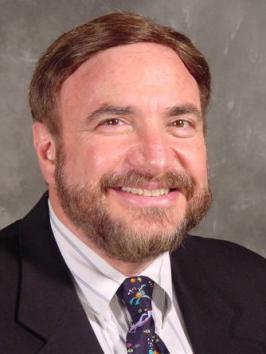 Sherwin Isenberg, MD
Investigator, The Lundquist Institute
Gerber Professor of Ophthalmology, Jules Stein Eye Institute, David Geffen School of Medicine at UCLA
Founder and Council member: International Pediatric Ophthalmology and Strabismus Council
The mission is to prevent childhood blindness
Research Description
Dr. Isenberg is developing a conjunctival tissue gas monitor to measure all blood gases from the surface of the eye. His goal is to reduce blindness in newborns caused by Retinopathy of Prematurity by better controlling their oxygen and other gases. The instrument can also be used in emergency rooms, operating rooms, intensive care units and on the battlefield to direct care and potentially save lives. It can replace the drawing of blood from an artery or vein to measure blood oxygen, carbon dioxide, and other gases.

Additionally, Dr. Isenberg plans to use povidone-iodine ophthalmic solution to prevent and treat trachoma which blinds more than ten million people. It is the culmination of numerous studies which have proven the eye drop effective before and after surgery, for newborn prophylaxis, and against conjunctivitis and corneal infections. The use of this L.A. BioMed developed eye drop annually prevents thousands of eyes undergoing routine surgery from going blind.

Education
BS, 1969, University of California, Los Angeles
MD, 1973, University of California, Los Angeles
Recent and/or Significant Publications
Zloto O, Gharaibeh A, Mezer E, Stankovic B, Isenberg S, Wygnanski-Jaffe T. Ophthalmia neonatorum treatment and prophylaxis: IPOSC global study. Graefe's Archive for Clinical and Experimental Ophthalmology 254: 577-582, 2016.
Isenberg SJ, AptL, Valenton M, Sharma S, Garg P, Thomas PA, Parmar P, Kaliamurthy J, Reyes JM, Ong D, Christenson PD, Del Signore M, Holland GN. Prospective, Randomized Clinical Trial of Povidone-Iodine 1.25% Solution Versus Topical Antibiotics for Treatment of Bacterial Keratitis. Am J Ophthalmol 176: 244–253, 2017.
Kirschen D, Isenberg SJ. The effectiveness of an auto-refractor with eye tracking capability in pediatric patients. J of AAPOS 18:217-221, 2014.
Weiss IK, Isenberg SJ, McArthur DL, Del Signore M, McDonald J. Monitoring Conjunctival pH, Carbon Dioxide, and Oxygen Tensions during Cardio-Pulmonary Bypass. Journal of ExtraCorporeal Technology 43:13-19, 2011
Chang MY, Velez FG, Demer JL, Isenberg SJ, Coleman AL, Pineles SL. Quality of life in adults with strabismus. Am J Ophthalmol 159:539-44, 2015.