The Lundquist Institute Scientist and IPOSC Developing Cure for Child Blindness in Sub-Saharan Africa
Dr. Sherwin Isenberg's life-changing research could prevent thousands of babies from going blind.
Tuesday, October 29, 2019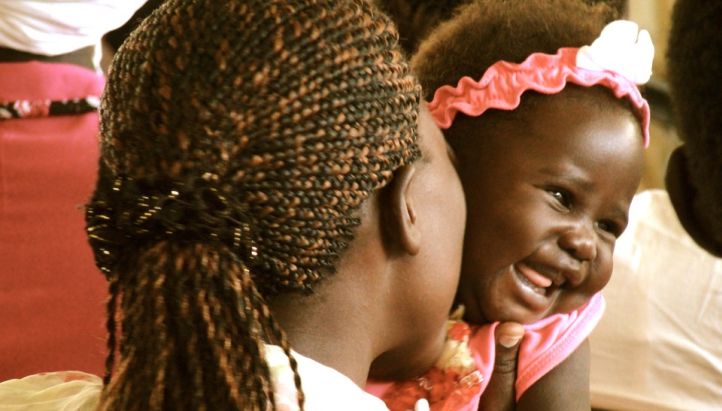 LOS ANGELES — Neonatal intensive care units (NICUs) are medical miracles, helping babies who would likely perish without technology and medical care, thrive. Alas, they often have a tragic side effect: many premature newborns in NICU units develop blindness.  This blindness results from a condition called Retinopathy of Prematurity (ROP), caused when infants are exposed to normal or excessive supplementary oxygen, a common necessity in the NICU.
A team of scientists from the International Council for Pediatric Ophthalmology and Strabismus (IPOSC), including Dr. Sherwin Isenberg, an investigator at The Lundquist Institute are addressing this tragedy in an area where this has become an ever-increasing issue: Sub-Saharan Africa. In the last five years, as NICUs are beginning to open in that area of the world, cases of child blindness are developing.
"The epidemic of blind babies from ROP in Sub-Saharan Africa has begun," Dr. Isenberg said. "We must act now to stop it. Kids are going blind under the care of doctors who know the technology to prevent it is out there."
The IPOSC and Dr. Isenberg are taking a three-step approach to fighting this impending epidemic. First, the team has begun surveying ophthalmologists, neonatologists and pediatricians in Sub-Saharan Africa to determine their needs. About 70 doctors from more than 10 countries responded. The IPOSC investigators will start to analyze the results in the next several weeks.
Following that, they will send modern equipment like oxygen blenders and ophthalmic instruments and provide training to staff in as many NICUs as possible. The third and final phase will identify three areas of special focus where the IPOSC will investigate different methods of screening and treatment, ultimately determining which is most effective. The second and third phases could potentially be conducted simultaneously, in order to save babies from blindness more quickly.
The Lundquist Institute and Dr. Isenberg have been responsible for innovations that have revolutionized health care worldwide, including low-cost antiseptic eyedrops that have protected over half a million children from blindness that results from congenital eye infections. 
"This epidemic of blind babies is a tragedy, whether the result of oxygen or infection." said David Meyer, PhD, President and CEO, The Lundquist Institute. "We are so proud of Dr. Isenberg for the work he and the IPOSC are doing toward creating a better life for babies born prematurely in Sub-Saharan Africa—and around the world."
 
How to Support
If you would like to make a gift to support this program, please go to www.childrenseyefoundation.org and donate. You can also contact Kristen Barbarics, Executive Director of the Children's Eye Foundation at Kristen@childrenseyefoundation.org