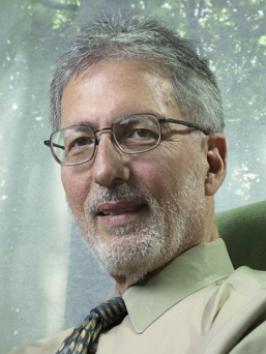 Charles Grob, MD
Investigator, The Lundquist Institute
Professor of Psychiatry & Biobehavioral Sciences and Pediatrics, David Geffen School of Medicine at UCLA
Director, Division of Child and Adolescent Psychiatry, Harbor-UCLA Medical Center.
Psychiatric research with hallucinogens
Research Description
Dr. Grob's clinical interests include mood and anxiety disorders, as well as the self-medication hypothesis of substance abuse as it applies to substance abuse. His research has included the first FDA approved Phase 1 study of the physiological and psychological effects of MDMA (3,4-methlyenedioxymethamphetamine), a multi-national, collaborative study of the Amazonian plant hallucinogen decoction, ayahuasca, in Brazil and a pilot investigation of the safety and efficacy of psilocybin in the treatment of anxiety in adult patients with advanced-stage cancer. His most recent research has examined the safety and efficacy of an MDMA treatment model with adult autistics with severe social anxiety.
Education
BS, 1975, Columbia University, New York, NY
MD, 1979, State University of New York, Downstate Medical Center, Brooklyn, NY
Recent and/or Significant Publications
Grob, C.S, Danforth, A.L, Chopra, G.S, Hagerty, M.C, McKay, C.R, Halberstadt, A.L. and Greer, G.R. Pilot study of psilocybin treatment for anxiety in patients with advanced-stage cancer. Archives of General Psychiatry 68:71-78, 2011.
Grob, C.S, Bossis, A.P. and Griffiths, R.R. Use of the classic hallucinogen psilocybin for treatment of existential distress associated with cancer: in B. Carr and J. Steel (Eds.), Psychological Aspects of Cancer. New York, Springer, pp. 291-308, 2013.
Grob, C.S. The psychology of ayahuasca: in R. Metzner (Ed.), The Ayahuasca Experience: A Sourcebook on the Sacred Vine of Spirits. Rochester, Vermont, Park Street Press, pp. 63-93, 2014.
Danforth, A.L, Struble, C.M, Yazar-Klosinski, B. and Grob, C.S. MDMA-assisted therapy: a new treatment model for social anxiety in autistic adults. Progress in Neuropsychopharmacology and Biological Psychiatry, 64:237-249, 2016.
Mithoefer, M.C, Grob, C.S. and Brewerton, T.D. Novel psychopharmacological therapies for psychiatric disorders: psilocybin and MDMA. Lancet Psychiatry 3:481-488, 2016.
Hendricks, P.S. and Grob, C.S. Classic psychedelics and rational suicide in the elderly: exploring a re-emerging treatment paradigm. In R.E. McCue and M. Balasubramaniam (Eds.), Rational Suicide in the Elderly: Clinical and Psychosocial Aspects. New York, Springer Science, pp. 203-210, 2016.
Nichols, D.E, Grob, C.S. and Greer, G.R. Addressing the need for rigor in the rebirth of hallucinogen research. Drug and Alcohol Dependence, 170:208, 2016


Bossis, A.P. and Grob, C.S. (Eds.). Journal of Humanistic Psychology, Special Series on Psychedelics. Volume 57, 2017,
Grob, C.S. and Bossis, A.P. Humanistic psychology, psychedelics and the transpersonal vision. Journal of Humanistic Psychology, 57:315-318, 2017.
Nichols, D.E. and Grob, C.S. Is LSD toxic? Forensic Science International 284:141-145, 2018