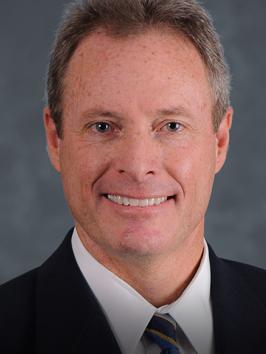 Michael Yeaman, PhD
Investigator, The Lundquist Institute
Chief, Division of Molecular Medicine, Harbor-UCLA Medical Center
Professor of Medicine, David Geffen School of Medicine at UCLA
Co-founder, NovaDigm Therapeutics, Inc.
Prevention or treatment of antibiotic-resistant pathogens
Research Description
Dr. Yeaman is a pioneer in the discovery and development of innovative anti-infectives. The themes of his research program focus upon the relationship between host defense and microbial pathogenesis, including: 1) innate and adaptive immune memory as applied to vaccine discovery; 2) structure-activity relationships in host defense peptides as templates for novel anti-infectives; 3) new antimicrobialo targets such as quorum sensing and programmed cell death; and 4) discovering and applying the power of convergent immunity to breakthrough immunotherapeutics & strategies. Through such innovations, Dr. Yeaman focuses his medical science on meeting the challenge of antibiotic-resistant infections caused by priority and emerging pathogens to save and improve lives.

His breakthroughs have already driven quantum leaps toward these goals. Dr. Yeaman discovered structural homology between the bacterium Staphylococcus and the fungus Candida that enabled development of the first cross-kingdom vaccine that protects against life-threatening infections caused by both organisms. This revolutionary technology was the basis for the NDV-3 vaccine, which has completed phase II clinical trials. He and colleagues founded NovaDigm Therapeutics, Inc. to develop NDV-3 and other groundbreaking vaccines and immunotherapies targeting resistant pathogens, including pan-resistant Gram-negative agents. His other seminal discoveries include the multidimensional core signature in host defense peptides that fend off even pathogens that are resistant to conventional antibiotics. Based on this science, Dr. Yeaman designed and patented context-activated protides, or "smart" anti-infectives, which actively sense & respond to pathogens resistant to existing antibiotics. Along with his work on infection and immunity, Dr. Yeaman is a pioneer in neurocognition of music and music therapy, based on pattern recognition themes similar to those of the immune system. His music is available on iTunes, Spotify, YouTube Music & other leading digital storefronts, and his works are part of the Pandora Music Genome.

Dr. Yeaman has published over 200 scholarly works in leading journals and other venues, and serves as an advisor to the Vatican Council on Medicine, XPRIZE Visioneers, and is the Chair Medical Advisor to the Guthy-Jackson Charitable Foundation. He recently co-authored a new book entitled The Power of Rare: Blueprint for a Medical Revolution which has received wide acclaim. Dr. Yeaman has earned continuous NIH and DoD funding for over two decades, and is the primary
inventor on more than 20 U.S. and international patents. Dr. Yeaman is a member of the American Society of Composers and Performers, and has released 17 original albums with others coming.
Education
BS, 1985, University of New Mexico, Albuquerque, NM
PhD, 1990, University of New Mexico School of Medicine, Albuquerque, NM
Recent and/or Significant Publications