The Lundquist Institute Spearheads Life-Saving COVID-19 Clinical Research Trials in Rapid Response to the Pandemic
COVID Research Supports The Institute's Core Mission to Save Lives and Empower Healthcare Equity
Tuesday, April 27, 2021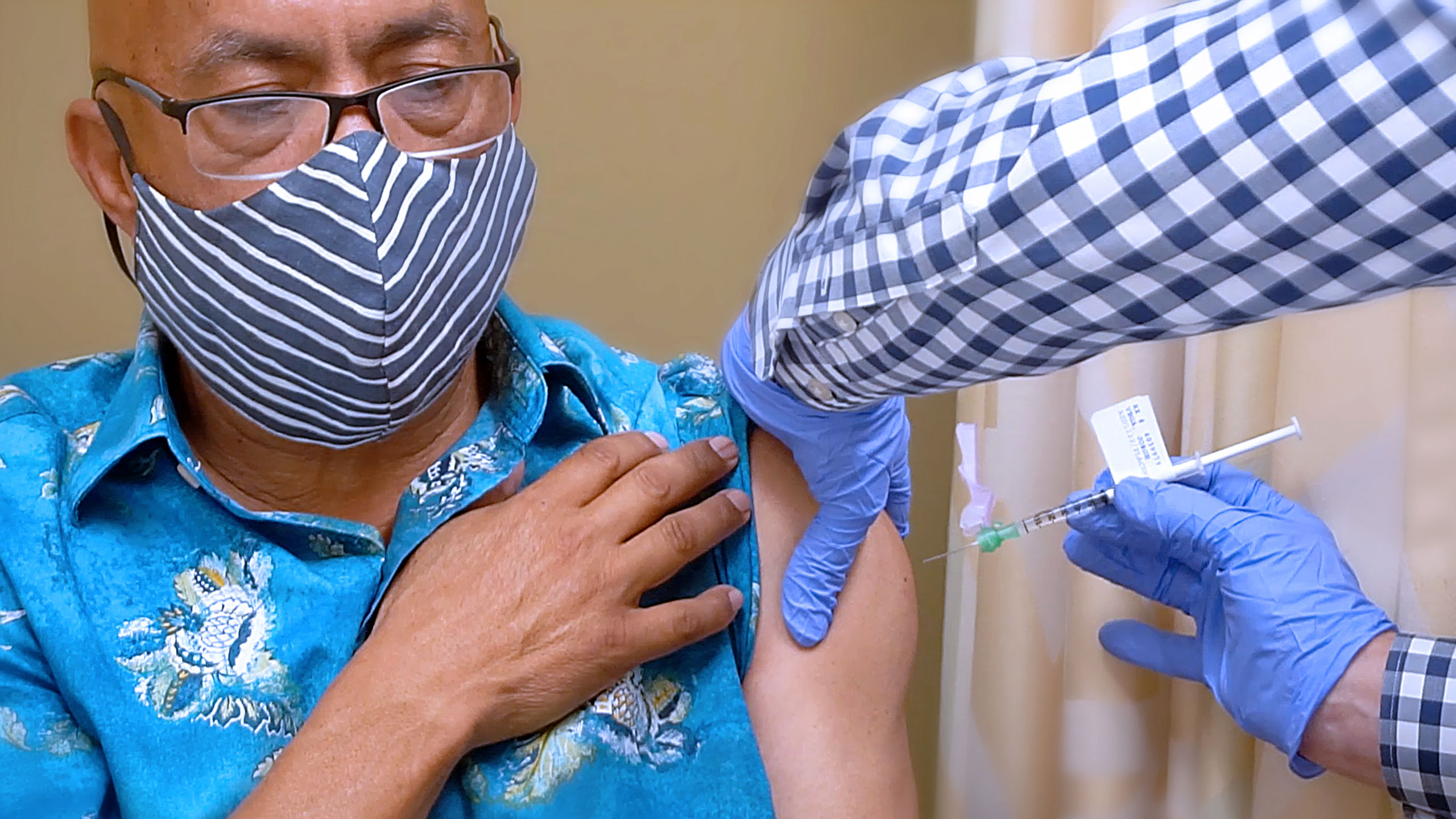 LOS ANGELES, CA — April 27, 2021 — Investigators at The Lundquist Institute at Harbor-UCLA Medical Center, a leading clinical research center on life-saving vaccines and treatments, have been among the first and foremost to respond against COVID-19. Since March 2020, The Lundquist Institute has led or participated in eight COVID-19 clinical studies and the results of this research have changed the world. This timely and vigorous response was due to the number of early cases and extreme COVID-19 infection surges in south-central Los Angeles. The Institute's rapid response to this extraordinary health crisis occurred because its core mission is to save lives through real-world partnerships with those who need it most.
Beyond tragic losses of life and livelihood, the COVID-19 pandemic has revealed flaws in traditional public health systems to protect those most vulnerable. Case in point:  Underserved communities are among the hardest hit by the COVID-19 pandemic. Limited opportunity and income beget healthcare and disease prevention disparities—which, in turn, increase risks for severe COVID-19. Even worse, these same communities are least likely to be vaccinated against COVID-19.  Families whose members provide essential services, but are already struggling to make ends meet, lose loved ones and jobs—and hope.  This vicious cycle hones the double-edged sword of COVID-19 healthcare inequity among the underserved.
"There is no better place to make the biggest difference for those at greatest need," said Dr. David Meyer, President and CEO of the Lundquist Institute. "Bridging life or death gaps in biomedical research to empower healthcare equality is the role our Institute here at Harbor-UCLA Medical Center has been serving for almost 70 years."
Today, the Institute is a research home and community hub at the epicenter of those at highest risk for COVID-19. "The AstraZeneca study, conducted through the NIH as part of the COVID-19 Prevention Network, is a large clinical trial of a vaccine against COVID-19. We have enrolled many participants, with a focus on those at the highest risk, such as our seniors and those from communities of color," said Dr. Eric Daar, Principal Investigator at The Lundquist Institute and Professor of Medicine at the David Geffen School of Medicine at UCLA. "By vaccinating against COVID-19, participants are protected from life-threatening infection and promoted to heroes in a life-saving cause for the community", said Dr. Daar. This and other studies are leading to an increase in the number of vaccine options available for communities around the world.  
The vast majority of participants enrolled in studies at The Lundquist Institute represent underserved group in the South Bay and neighboring communities that are most likely to face the greatest challenges of COVID-19. Through such mutual and respectful partnerships, these studies empower healthcare equity. It is one thing to read about a clinical trial—but quite another to be one of the star volunteers in a study that helps neighbors around the corner and around the world.
In another innovative effort, investigators at the Lundquist Institute are partnering with the National Institutes of Health to decode vulnerability to COVID-19 infection in those at highest risk. "The NIH-sponsored LA SPARTA study will identify clinical and immune-related risks of COVID-19 re-infection among individuals at greatest risk in our diverse community and those throughout the country," said Dr. Loren Miller, Principal Investigator at the Lundquist Institute and Professor of Medicine at the David Geffen School of Medicine at UCLA.  
Clinical research led at the Lundquist Institute is also connecting even broader communities as well. Partnering with colleagues at other institutions in the United States and internationally—Lundquist investigators enable even further advances into the cellular and molecular biomarkers of COVID-19 infection and immunity.
Furthermore, discoveries necessary to avoid the next pandemic are already in motion at The Lundquist Institute.  
"We are using our experience in novel vaccine design and development—and our innovations in immunology and immunotherapy—to create next-generation solutions to halt future outbreaks before they become pandemics", said Dr. Michael Yeaman, Principal Investigator at the Lundquist Institute and Professor of Medicine at the David Geffen School of Medicine at UCLA.  
Equally important to research and clinical studies is the need to keep pace with relatable education about COVID-19.  The Lundquist Institute has provided real-time community webinars over the past year to share knowledge and answer questions ranging from viruses to vaccines to variants—and everything in between.  "Facts promote trust and guide actions to protect one another and save lives", said Dr. Meyer.
When it comes to applying lessons learned from COVID-19, it is not enough to heal—because healing implies restoring the way things used to be.  To truly honor those lost and achieve healthcare equity, we must transform public health science and medicine into something greater than it has ever been.  This is one of the bold missions of the Lundquist Institute—and today needed more than ever.  
"We are honored to champion healthcare equality in our community to pioneer solutions that serve the underserved and beyond," said Dr. Meyer.