Dr. Michael Yeaman Awarded $11.5 Million NIAID/HHS Grant for Research To Understand and Solve Persistent Bloodstream Infections
The research will apply state-of-the-art science to address antibiotic-resistant bloodstream infections caused by Staphylococcus aureus (MRSA) and Candida albicans
Tuesday, August 15, 2023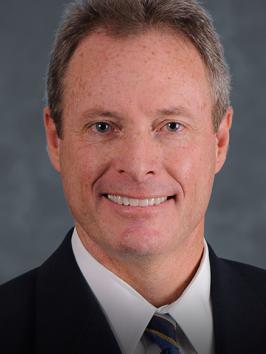 The Lundquist Institute (TLI) at Harbor-UCLA Medical Center has announced that TLI Principal Investigator, Michael Yeaman, PhD, has been awarded a grant totaling $11.5M from the National Institute of Allergy and Infectious Diseases (NIAID), Department of Health & Human Services. Along with his role at TLI, Dr. Yeaman is Professor of Medicine at UCLA, and Chief, Division of Molecular Medicine at Harbor-UCLA Medical Center.
This new NIH U19 Center program will decode patterns of the human immune system and microbial pathogens that result in infections that are not cleared by antibiotics. In turn, defining such patterns will enable new ways to predict individuals at risk of such persistent infections, and inform best antibiotic regimens for cures. The focus of this U19 is on infections caused by the bacterium Staphylococcus, including methicillin-resistant S. aureus (MRSA) and the invasive fungus, Candida. These pathogens are among highest priorities for public health as determined by the NIAID and Centers for Disease Control & Prevention (CDC).
Dr. Yeaman and team made previous discoveries that laid essential groundwork for this project to find new ways to prevent and treat persistent bloodstream infections. The new research will take an even more innovative approach to this goal. Traditional genetics focus on the sequence of DNA to identify potential correlates of infection and immunity. The new U19 award goes further—by exploring patterns in how DNA is modified beyond sequence in ways that impact immune response and antibiotic efficacy against infection. This exciting frontier of biomedical research is called epigenomics.
Working with Dr. Yeaman will be TLI Investigator Dr. Scott Filler, expert colleagues from the Immunogenetics Center and Department of Bioengineering at UCLA as well as Duke University Medical Center, plus TLI Co-Investigators Dr. Liana Chan and Dr. Marc Swidergall. They will apply powerful immunology and computational methods to detect hidden epigenomic patterns within vast datasets. The ultimate goal of this effort is to accelerate discovery and development of new anti-infective agents, immunotherapies, and vaccines to improve and save lives.
"We will use state-of-the-art technologies in synergistic research to understand human-pathogen interactions driving persistence," said Dr. Yeaman. "The challenge of infections that are resistant to conventional antibiotics is growing every day—and will pose an increasing threat to public health unless we find new, improved ways to predict, prevent and cure these infections."
The research of Dr. Yeaman and colleagues at TLI continues to be a beacon of innovation. This new U19 award builds upon his recent $10M NIH U01 grant, which assembled a world-class team of experts to support conceptually new research in epigenomics of MRSA bloodstream infections. This new grant adds to Dr. Yeaman's exceptional track record as the Principal Investigator of research projects totaling over $30M in the past 7 years—each of which advances fundamentally new strategies to prevent and treat infections. His new U19 is the only funded NIH Systems Biology Center focused on infections caused by MRSA and Candida.
"This groundbreaking research underscores the commitment of The Lundquist Institute and Harbor-UCLA to address critical public health challenges that are particularly relevant to the local community and beyond," said David Meyer, PhD, TLI President & CEO. "The awarding of this grant is more than an institutional triumph; it is a beacon of hope for those battling antibiotic-resistant infections, paving the way for potential life–saving treatments. In alignment with the priorities of the National Institutes of Health and Centers for Disease Control & Prevention, Dr. Yeaman's research promises not only to advance scientific understanding but also to translate those findings into tangible improvements in healthcare."