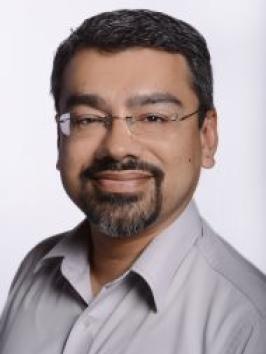 Kabir Yadav, MDCM, MS, MSHS, FACEP
Investigator, The Lundquist Institute
Research Description
Dr. Yadav is the Vice Chair for Academic Affairs and an Associate Professor of Emergency Medicine at Harbor-UCLA Medical Center. He completed emergency medicine residency at Kings County Hospital Center/ SUNY Downstate Medical Center, followed by a clinical research fellowship at Jacobi Medical Center with a Masters in Clinical Research Methods. After completing a NIH KL2 Career Development Award and a Masters in Translational Science at GW, he became one of the first board-certified clinical informaticists in the country. He is core faculty at the UCLA CTSI for both the Community Engaged Research Program, and Biomedical Informatics. He has been funded through PCORI, NIH, CDC, and foundations to leverage technology and implementation science to perform collaborative health services research focused on improving patient and provider decision making, and partners with community to do mutually meaningful research with an emphasis on social determinants of health.
Recent and/or Significant Publications
Shelef DQ, Rand C, Streisand R, Horn IB, Yadav K, Stewart L, Foushee N, Waters D, Teach SJ. Using Stakeholder Engagement to Develop a Patient-Centered Pediatric Asthma Intervention. J Allergy Clin Immunol. 2016 Oct 12. PMID: 27744029.
Yadav K, Masuda E, Minejima E, Spellberg B. Expected Practice as a Novel Antibiotic Stewardship Intervention. Open Forum Infect Dis. 2018;6(1):ofy319. Published 2018 Dec 3. doi:10.1093/ofid/ofy319
13. Yadav K, Meeker D, Mistry R, Doctor J, Fleming-Dutra KE, Fleischman RJ, Gaona SD, Stahmer A, May L. A multifaceted intervention improves prescribing for acute respiratory infection for adults and children in emergency department and urgent care settings. Acad Emerg Med. 2019 Jun 19;. doi: 10.1111/acem.13690