Lundquist Institute Investigators Find That Early Administration of Convalescent Plasma Does Not Prevent COVID-19 Disease Progression
Convalescent plasma from blood donors who have recovered from COVID-19 does not prevent disease in acutely ill, high-risk patients with COVID-19.
Wednesday, August 18, 2021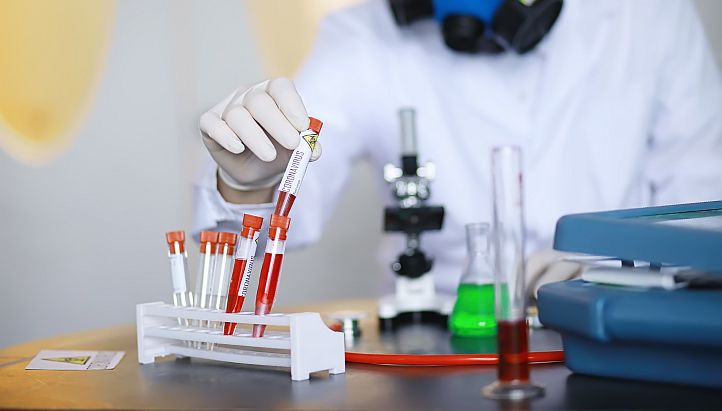 LOS ANGELES — The Lundquist Institute announced that, in a new study published today in The New England Journal of Medicine, its Investigators and research colleagues at other institutions have found that passive immunization by infusion of COVID-19 convalescent plasma is not a viable strategy to reduce the severity of illness. Plasma from recovered patients who have already developed antibodies to SARS-CoV-2 is often the most readily available source of antibodies early in epidemics or emerging infections. While this strategy has been used for over a century, few randomized controlled trials have evaluated whether COVID-19 convalescent plasma improves clinical outcomes. The study was designed and executed by the NIH-funded Strategies to Innovate Emergency Care Clinical Trials Network (SIREN), of which Lundquist Investigators lead a clinical hub. This study, titled a "Clinical Trial of Covid-19 Convalescent Plasma in Outpatients (C3PO)," was a phase III, multi-center, randomized, single-blind, two-arm, placebo-controlled trial with blinded outcome assessment.
"While we are disappointed to find that the use of convalescent plasma in high-risk adults who are fit to be discharged from the emergency department does not reduce progression of COVID-19," said Dr. Kabir Yadav, Investigator at The Lundquist Institute, "we are deeply grateful to our patients for demonstrating that participation in patient-benefit clinical trials should be offered in safety net hospitals like Harbor-UCLA. Being the number one enrolling site is also a testament to the efforts of our study team, and we are also hugely indebted to our frontline emergency department staff and hospital leadership for taking on a clinical trial in the middle of a pandemic surge. As the COVID-19 pandemic rages on, we will continue to work on other ways to help our patients."
"This study and its results underline the steps that we have taken at Institute to respond in every way possible as a research center to the COVID pandemic," said Dr. David Meyer, the President and CEO of The Lundquist Institute. "Whether it has been conducting clinical trials for vaccines or educating the general public through webinars, the Institute has been on the forefront against this disease."
The New England Journal of Medicine DOI: 10.1056/NEJMoa2103784
This work was supported by awards 1OT2HL156812-01 from the National Heart, Lung, and Blood Institute (NHLBI), U24NS100659 and U24NS100655 from the National Institute of Neurological Disorders and Stroke of the National Institutes of Health, and contract 75A50120C00094 from National Heart, Lung, and Blood Institute (BARDA). For a more complete funding disclosure and list of authors, please see the full NEJM research article.