Implementation Science Reduces Unnecessary Antibiotic Use in the ER
New study from The Lundquist Institute can help stop the spread of superbugs
Monday, January 13, 2020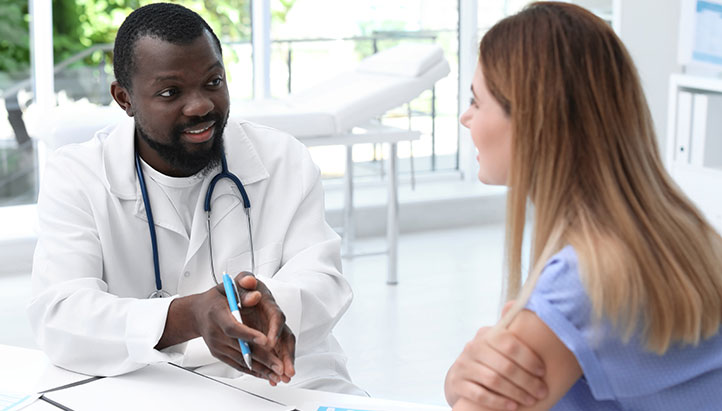 LOS ANGELES — A new study from The Lundquist Institute shows a reliable, repeatable way to reduce the unnecessary use of antibiotics in emergency departments and urgent care centers. Overusing antibiotics does not help patients, wastes money, and more importantly is accelerating the epidemic of drug-resistant bacteria—or "superbugs."
A recent study led by Kabir Yadav, an investigator at The Lundquist Institute, sheds more light on an approach that works: implementation science. The study's results were published today in a paper titled "An Implementation Science Approach to Antibiotic Stewardship in Emergency Departments and Urgent Care Centers" in the journal Academic Emergency Medicine.
The new paper is a deep dive into a study called "Multifaceted Intervention Improves Prescribing for Acute Respiratory Infection for Adults and Children in Emergency Department and Urgent Care Settings (MITIGATE)," which was funded by the Centers for Disease Control and Prevention (CDC) and published last year. 
Yadav and his team wanted to focus on the particular issues emergency departments and urgent care centers have in effectively implementing better antibiotic stewardship. These include a lack of adaptation of successful outpatient stewardship approaches to the acute care setting, and the absence of rigorous measurement and data off of which to work. 
The study's investigators used the CDC's Core Elements of Outpatient Antibiotic Stewardship as the basis for its antibiotic stewardship protocol, and tested it at three medical centers across two states, including the Harbor-UCLA Medical Center, which shares a campus with The Lundquist Institute. The protocol is built around four pillars: commitment, action for policy and practice, tracking and reporting, and education and expertise.
Investigators found that an implementation science approach that included a pre-implementation phase plan to assess barriers, secure buy-in of key stakeholders and deploy specific local adaptations was the right combination that helped emergency departments and urgent care centers prescribe antibiotics more appropriately.
"This study demonstrates that an implementation science approach can be used to address the problem of unnecessary antibiotic use in emergency departments and urgent care settings," said Yadav. "These findings could help those in charge improve the prescribing of antibiotics more broadly."
In October, Yadav helped organize The Lundquist Institute's inaugural Implementation Science Workshop, which showcased his project and speakers from Kaiser Permanente and Stanford University at the event held on The Lundquist Institute's campus.
"Implementation science is a priority at The Lundquist Institute, and emblematic of the practical solutions we seek to achieve," said David Meyer, PhD, President and CEO of The Lundquist Institute. "Through studies such as Dr. Yadav's and events like our Implementation Science Workshop, The Lundquist Institute is a leader in helping to improve the way we treat patients, not just in emergencies, but overall."