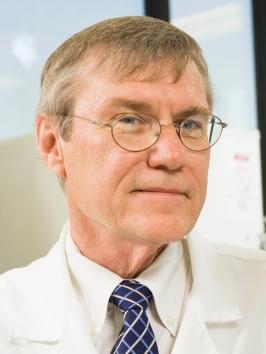 Rowan T Chlebowski, MD, PhD
Investigator, The Lundquist Institute
Chief, Division of Medical Oncology and Hematology, Harbor-UCLA Medical Center
Professor of Medicine, David Geffen School of Medicine at UCLA
Contact
Recent and/or Significant Publications
Lin JH, Gunter MJ, Manson JE, Rexrode KM, Cook NR, Kraft P, Cochrane BB, Chlebowski RT, Ho GY, Zhang SM. The Aromatase Gene (CYP19A1) Variants and Circulating Hepatocyte Growth Factor in Postmenopausal Women. PLoS One. 2012;7(7):e42079. Epub 2012 Jul 25.
Col NF, Ochs L, Springmann V, Aragaki AK, Chlebowski RT. Metformin and breast cancer risk: a meta-analysis and critical literature review. Breast Cancer Res Treat. 2012 Jul 31.
Bukowski R, Chlebowski RT, Thune I, Furberg AS, Hankins GD, Malone FD, D'Alton ME. Birth weight, breast cancer and the potential mediating hormonal environment. PLoS One. 2012;7(7):e40199. Epub 2012 Jul 17.
Videos
Rowan Chlebowski MD PhD Discusses Womens Health Initiative
Breast Cancer therapy
Research Description
Dr. Rowan Chlebowski's work within UCLA's medical community focuses on his major research interests: breast cancer therapy and prevention, and chronic diseases impacting women's health.
Education
MD, 1974, Case Western Reserve University School Of Medicine, Cleveland, OH