The Lundquist Institute Investigator Dr. Rowan Chlebowski Shares Results of Groundbreaking Study That Could Reduce Breast Cancer Deaths
Chlebowski presented findings at San Antonio Breast Cancer Symposium on Friday
Friday, December 13, 2019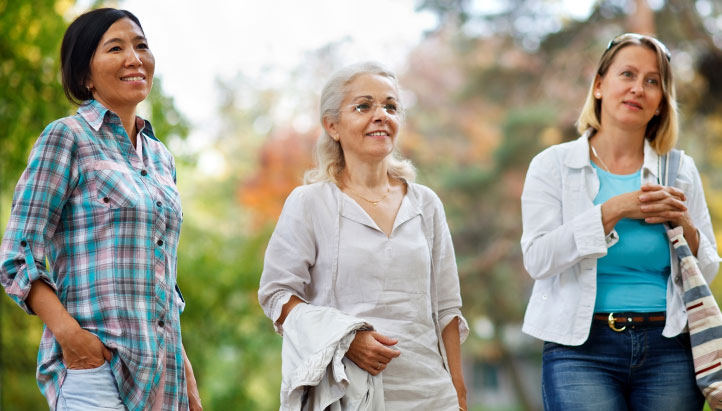 SAN ANTONIO — In a Friday morning presentation at the San Antonio Breast Cancer Symposium, one of the biggest international conferences on breast cancer,
The Lundquist Institute investigator Dr. Rowan Chlebowski shared new data that could help dramatically reduce the risk of breast cancer in postmenopausal women who are on hormone therapy.
Chlebowski served as lead investigator on a double-blind study in conjunction with The Women's Health Initiative titled "Long-term influence of estrogen plus progestin and estrogen alone use on breast cancer incidence: The Women's Health Initiative randomized trials," that examined the risk of breast cancer in hormone treatment for postmenopausal women. Previous observational studies suggested that treatment with estrogen alone or estrogen in combination with progesterone were associated with higher breast cancer risk and mortality, but Chlebowski and his team wanted definitive proof.
Instead, Chlebowski's study found that the two types of treatment had the opposite effect on breast cancer. The postmenopausal women in the study using hormone therapy, consisting of conjugated equine estrogens (CEE) alone for about seven years, experienced a significant decrease in both the incidence of and mortality breast cancer, with effects that persisted more than a decade after stopping use. However, those using a combination CEE plus medroxyprogesterone acetate (MPA), a progesterone-containing hormone, for less than six years, showed a significantly heightened risk of breast cancer incidence and associated mortality, also persisting for more than decade after discontinuing use.
"These findings from full scale, double-blind, placebo controlled, randomized clinical trials, in conjunction with previously reported effects on other clinical outcomes and consideration of patients' indications for treatment and personal preferences, can now better inform clinical decision making," said Chlebowski. "With these data, we now have the knowledge to meaningfully reduce the risk of breast cancer in postmenopausal women."
Chlebowski has been recognized by Expertscape as a World Expert in menopause, ranking in the top 0.1 percent of scholars writing about menopause in the last decade, according to Expertscape's algorithms. He is one of several investigators at The Lundquist Institute who are renowned as global leaders in their fields.
"Dr. Chlebowski has been one of the world's leading voices on reproductive health for decades, and his dedication to improving health outcomes for postmenopausal women is unparalleled," said David Meyer, PhD, President and CEO of The Lundquist Institute. "We are pleased to see his work recognized at such a prestigious conference."