Estrogen Among Women With Prior Hysterectomy Reduces Breast Cancer Mortality
New Long-Term Follow-Up Study Published Today in JAMA (Journal of the American Medical Association) Shows Noteworthy Results
Wednesday, July 29, 2020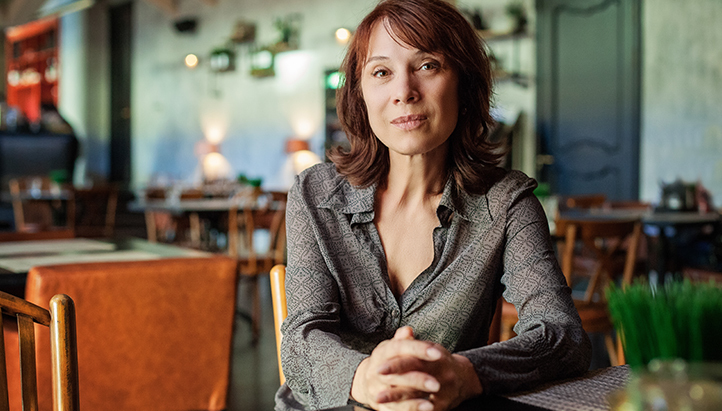 LOS ANGELES - The Lundquist Institute announced today a new study published in JAMA (Journal of the American Medical Association) which examined the link between hormonal therapy, particularly estrogen and progestin, and the incidence of breast cancer mortality. The team found that the use of estrogen alone among women who had a prior hysterectomy resulted in a lower rate of breast cancer incidence and mortality.
"The statistically significant 40 percent reduction in deaths with estrogen alone from breast cancer is remarkable," said Corresponding Author of the study Rowan Chlebowski, MD, PhD, Lundquist Institute Investigator, Chief of the Division of Medical Oncology and Hematology at Harbor-UCLA Medical Center and Professor of Medicine at the David Geffen School of Medicine at UCLA. "In contrast, the commonly recommended chemo-prevention agents Tamoxifen and aromatese inhibitors have not been shown to reduce deaths in breast cancer."
The goal of the study was to assess the association of prior randomized use of estrogen plus progestin or prior randomized use of estrogen alone with breast cancer incidence and mortality in the Women's Health Initiative clinical trials.
"This new analysis confirms a noteworthy increase in breast cancer risk with the estrogen plus progestin regimen studied and a noteworthy reduction in breast cancer risk with the estrogen-alone regimen studied, over a 20-year intervention and follow-up period. These are strong randomized, controlled trial intervention influences among postmenopausal U.S. women that cannot be attributed to chance," explained Ross Prentice, PhD, co-author and Professor, Cancer Prevention Program Clinical Research Division, Fred Hutchinson Cancer Research Center.