Thursday, August 22, 2019
LOS ANGELES — Patients infected with both HIV and multidrug-resistant tuberculosis (MDR-TB) have historically had an uphill battle with low success rates and high mortality. Making things worse, until recently, the therapy for MDR-TB has been difficult, involving months of painful injections. But there's a promising new oral treatment regimen for MDR-TB that could make a huge difference to patients in resource-limited settings.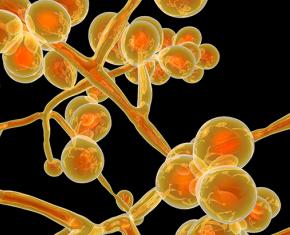 Monday, August 5, 2019
LOS ANGELES — Researchers from the Los Angeles Biomedical Research Institute (LA BioMed) have taken a major step toward the creation of vaccine that could neutralize the culprit behind a growing public health crisis. Candida auris, a "superbug" that has caused hundreds of often fatal hospital-acquired infections in the United States in recent years, is resistant to common antifungal drugs. Almost half of those who contract C. auris die within the first three months, according to the Centers for Disease Control and Prevention.