Saturday, August 29, 2020
LOS ANGELES — Today, The Lundquist Institute announced that Matthew Budoff, MD, Director of Cardiovascular CT at the Institute and Professor of Medicine at the David Geffen School of Medicine at UCLA, will present the final results of the EVAPORATE study at ESC Congress 2020 (organized by the European Society of Cardiology) with concurrent publication in the European Heart Journal.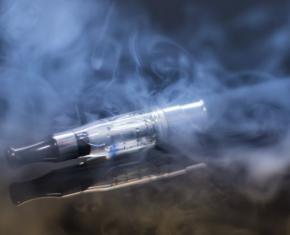 Monday, August 3, 2020
LOS ANGELES - Studies have shown that pregnant women who smoke increase the risk of their children having asthma, and that those children—even if non-smokers—can pass it on to their own children, but few objective studies have evaluated the effects of vaporized nicotine and vapor flavorings. Investigators from The Lundquist Institute, under the leadership of Virender Rehan, MD, have received a $2.3 million grant from the National Institutes of Health (NIH) to research this multi-generational effect of vaping, or smoking an electronic cigarette, while pregnant.