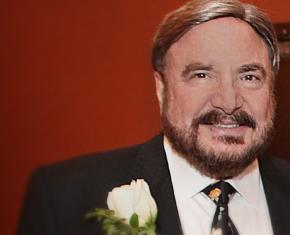 Monday, November 14, 2016
Study finds low-cost eye drops equal in effectiveness to more costly antibiotics
Bacterial keratitis, an infection of the cornea often caused by contact lenses, malnutrition, or an injury, can lead to corneal scarring, one of the leading causes of blindness around the globe, according to the World Health Organization. It has blinded more than 400,000 children worldwide.
Wednesday, November 2, 2016
Nov. 15 Event to Honor Outstanding Physician-Researchers
In a continuation of a tradition for recognizing its most outstanding physician-researchers, LA BioMed will celebrate the many accomplishments of Drs. Sherwin J. Isenberg, Nora C.J. Sun and Ronald S. Swerdloff on Nov. 15 at Legends 2016 at the Torrance Marriott Redondo Beach.