LA BioMed Announces $50 Million Bond Sale to Benefit Future High-tech Construction
Wednesday, August 29, 2018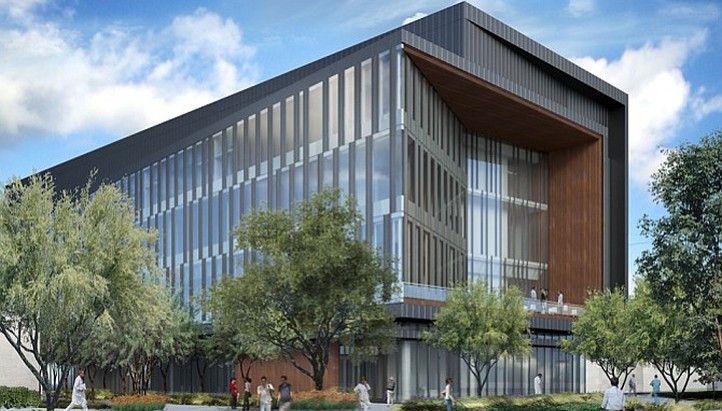 LA BioMed announced that it has closed on the sale of its $49,835,000 Series 2018 Tax-Exempt Revenue Bonds issued by the California Health Facilities Financing Authority (CHFFA).  The proceeds of the revenue bond sale, which was led by Wells Fargo Securities, will be used to finance various capital improvements on the LA BioMed campus, including constructing and equipping a new biomedical research building and biotech incubator.  
"Especially being our first time in the bond market, we couldn't be more pleased with the overwhelming positive response," said Dr. David Meyer, President and CEO of LA BioMed. "The proceeds will help us create new innovative biomedical solutions with a new research building, biotech incubator and a campus that facilitates the bed-to-bench-to bed cycle of innovation we have nurtured at LA BioMed."
"We want to thank LA BioMed for putting their trust in Wells Fargo to lead this financing," said Jeff Israel, Director at Wells Fargo Securities.  "There were a number of investors that showed interest in this new credit, and we are thrilled to have delivered low cost, 30-year fixed rate capital.  We're proud to help LA BioMed finance the completion of its new building, so it can continue to improve healthcare through the research and development of new treatments and therapies."
Los Angeles County Supervisor Mark Ridley-Thomas said the bond sale will go a long way towards helping the bioscience industry reach its full potential as an economic engine in the region. "With this investment, LA BioMed will be better able to help start-ups become successful companies and bring new medical breakthroughs to market while creating well-paying jobs throughout Los Angeles County," he said.
LA BioMed is located on an 11.5 acre campus, with a new $63 million, four story bioscience research building and incubator set to open in February 2019. The new 18,000 s.f. incubator, with 75 knee holes, has space for approximately 25-30 companies at capacity.  In the last twelve years, LA BioMed has launched thirteen spin-offs.