LA BioMed–Incubated Basepaws Scores $250,000 on 'Shark Tank'
Basepaws, a DNA-testing startup for cats, received investments from 2 "sharks"
Tuesday, April 30, 2019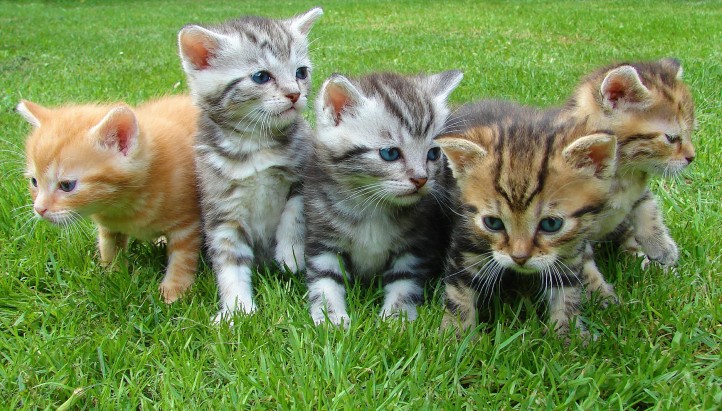 The cat is out of the bag — Basepaws, a startup sometimes referred to as "23 and Me for cats," picked up two investments totaling $250,000 on an episode of ABC's "Shark Tank" that aired Sunday, April 28.
Sharks Kevin O'Leary, a software entrepreneur, and Robert Herjavec, who founded a cybersecurity firm, each acquired 5% of the company for $125,000.
Basepaws' core product is the CatKit, which provides owners useful insights gleaned from their genetic information, with a particular focus on mixed-breed cats. Cat owners obtain DNA by swabbing their beloved pet's hair or cheek and then send it to Basepaws' Los Angeles facility. There, the company's scientists analyze the cat's DNA, share a report with the owner, and add that information to an evolving database that promises to provide insights on cat health well into the future. Basepaws has been incubated at LA BioMed since June of 2017.
LA BioMed is responsible for lifesaving innovations including paramedic training and an FDA-approved sickle cell disease treatment, and recently opened a $63-million, four-story, 78,000 square-foot facility on its campus in Torrance, Calif. The new building contains both wet and dry labs, an auditorium that can seat 170 people, and an 18,000 square-foot bioscience incubator operated by BioLabs, called BioLabs at LA BioMed, that can host up to 30 bioscience startups and offers $1 million in shared equipment, private offices and meeting space.
"We've all seen the success of DNA tests for humans and dogs, but cat science is newer, and cats have always been somewhat of a mystery," said Basepaws founder Anna Skaya. "We want to help cat owners get to know their cats better and provide the best possible care through genetic testing."
"Basepaws was the first outside startup company that we welcomed into our Martin building wet lab facility. From one lab bench, to two, to four they are expanding at an impressive pace all the while serving as model corporate members within our LA BioMed community. Anna is a force to be reckoned with, so when I heard she was going after the sharks I had zero doubt that she would land them. I'm proud of her and the entire Basepaws team!", said Keith B. Hoffman, PhD, Vice President of Business Development and Technology Transfer at LA BioMed.