LA BioMed Receives Record-breaking Donation
Wednesday, May 6, 2015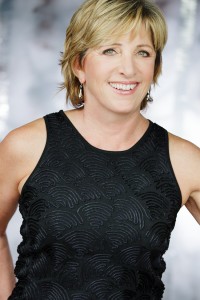 Board Member Joan Jones Pledges $3 million to Launch Institute's Capital Campaign
LOS ANGELES – (May 6, 2015) – Los Angeles Biomedical Research Institute (LA BioMed) announced today that it is receiving its biggest donation ever – a $3 million contribution to launch its Capital Campaign – from one of its newest board members, Joan Hood Jones, the former mayor of Manhattan Beach and a former city councilmember.
Jones joined LA BioMed's Board of Directors just eight months ago and recently decided to make the generous gift, kicking off the Capital Campaign to build state-of-the-art research facilities. Those facilities would replace World War II-era barracks that house some of the institute's researchers and their work. Jones' donation will help fund an approximately 77,800-square-foot research building with labs, offices, meeting and event space and amenities to serve the researchers and their staffs.
"We thank Joan for her very generous gift and for the confidence it demonstrates in LA BioMed," said David I. Meyer, PhD, LA BioMed president and CEO. "Joan grasped the importance of the vital work we do at LA BioMed and chose to donate $3 million to help create a modern campus environment that is worthy of the institute's renowned research enterprise."
Over its 63-year history, LA BioMed has relied on research grants and donations to support the work of its more than 100 researchers. But no single donor has ever given as much as Jones. She said she wanted to support an important local institution that is making a difference in the health of patients here and around the globe.
"From the development of the cholesterol test to the ongoing research into a vaccine that could prevent deadly hospital-acquired infections, LA BioMed innovations are saving millions of lives and changing the face of medicine," said Jones. "This donation recognizes LA BioMed's many contributions to improving healthcare and its promising future as one of the nation's leading nonprofit, independent research institutes."
Jones was among the honorees at the May 6 groundbreaking ceremony for a campus transformation designed to foster a more collaborative research environment. Philanthropists Richard and Melanie Lundquist spearheaded the project with a $1 million gift to create greenspace, new walkways and other linkages among the research institute's facilities. Melanie Lundquist serves on the LA BioMed Board of Directors, and Richard Lundquist serves on the institute's President's Advisory Board.
"These generous donations demonstrate the increasing awareness of LA BioMed's important work and the growing support for the research institute among leading members of our community," said Steve Nissen, LA BioMed board chair. "Our goal is to build on these gifts and achieve even higher levels of support for LA BioMed to create a modern campus environment and continue to grow the research enterprise."
A longtime Manhattan Beach resident, Jones was the city's mayor from 1997 to 1998 and served on the City Council from 1994 to 2000. She holds an undergraduate degree in economics from Goucher College, class of 1977, and a JD from Stanford Law School, class of 1980.
"We greatly appreciate the leadership Joan has shown in launching the Capital Campaign with her generous donation," said Rodney D. Franks, LA BioMed vice president for development. "With her gift for the new building and Richard and Melanie Lundquist's support for the campus transformation, LA BioMed is on the move."