LA BioMed recruits Chronicle of Philanthropy Superstar as New Vice President for Development
Wednesday, May 9, 2018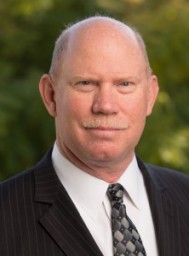 Ernie Iseminger's arrival timed with unprecedented growth at biomedical research institute
 
To elevate its fundraising progress, LA BioMed CEO David Meyer announced the addition of Ernie Iseminger as the new Vice President of Development at The Los Angeles Biomedical Research Institute (LA BioMed).  Honored by the Chronicle of Philanthropy as one of their "Six People to Watch in 2015," Iseminger arrives at the institute at a time of unprecedented growth – in research, innovation and in opportunities for financial support at one of the nation's leading nonprofit independent research organizations.
Having raised more than $1 billion during his twenty-five-plus years of fundraising at five separate institutions of higher education, Iseminger is a seasoned leader with an outstanding track record of fundraising, team building and development. 
"Ernie will be integral to LA BioMed's next growth stage," said David Meyer, PhD, LA BioMed President and CEO.  "We're fortunate to have such an accomplished individual joining the team and are eager to match his fundraising prowess with the mastery of our research team."
Iseminger joins LA BioMed from the Claremont Graduate University, where, as a member of the Senior Cabinet he held the position of Vice President for Advancement, and oversaw Development, Marketing, Communications and Alumni Engagement.  He was responsible for planning the University's $300 million Centennial Campaign and growing the Board with members who had capacity for 7-figure gifts.
Prior to that he led development at Claremont McKenna College, as Vice President, Advancement and External Relations and completed a $635 million capital campaign; the largest in the history of the liberal arts college.  Previously he served in a variety of development and external relations roles at The George Washington University, Oberlin College, and at his alma mater Washington State University, where he began his career as the coach and chief fundraiser for men's crew. 
"I have a passion for marrying the goals and interests of donors with outstanding, innovative organizations," said Iseminger. "I am here because I believe in the vision and leadership of CEO David Meyer, Board Chair Dan Rosenfeld and the entire Board. I'm grateful for the opportunity to join a world-class team focused on solving real problems for real people."