LA BioMed Researcher to be Recognized For his Contributions to Pulmonary Hypertension Field
Thursday, October 8, 2015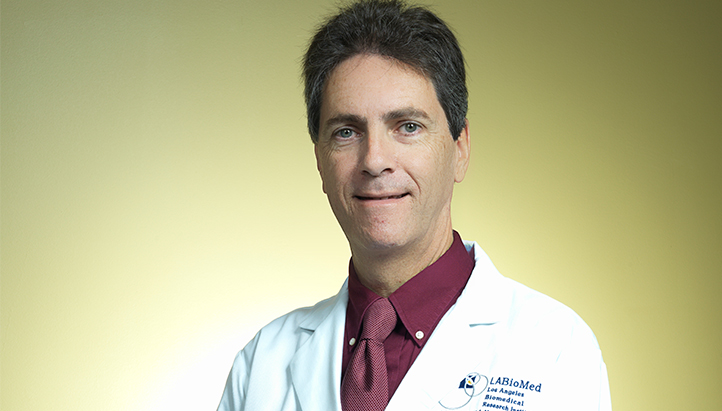 LOS ANGELES – (Oct. 8, 2015) – Ronald J. Oudiz, MD, a Los Angeles Biomedical Research Institute (LA BioMed) researcher, will be honored for his many contributions to the pulmonary hypertension field when he receives the 2015 Legacy Award on Oct. 30 from the California Chapter of the Pulmonary Hypertension Association @PHACalifornia
The Pulmonary Hypertension Association, which is the largest and oldest association dedicated to this disease, is committed to finding ways to prevent and cure pulmonary hypertension and to provide hope for those living with the disease through support, education, research, advocacy and awareness.
"Congratulations to Ron on this well-deserved recognition of the important work and the many contributions he has made to the treatment and management of this very serious illness, pulmonary hypertension," said David I. Meyer, PhD, LA BioMed president and CEO. "He is another example of the research and clinical expertise among the dedicated researchers at LA BioMed."
Dr. Oudiz is a pioneer in the field of pulmonary hypertension, having received the 2011 Award for Excellence from the #PulmonaryHypertension Association for his dedication to finding new ways to treat this potentially fatal disease. Pulmonary hypertension is a type of high blood pressure occurring in the arteries of the lungs that typically afflicts young women and affects the right side of the heart. It is a serious illness that becomes progressively worse and is sometimes fatal.
At LA BioMed, Dr. Oudiz has participated in several trials of innovative medical treatments for pulmonary hypertension, many of which are still ongoing. Dr. Oudiz's research focus has been to describe the physiologic abnormalities that are caused by pulmonary hypertension by using measurements of lung gas exchange during exercise and to study exercise rehabilitation as a treatment modality for patients with pulmonary hypertension.
Dr. Oudiz is a past holder of scientific research awards from the American Heart Association and the National Institutes of Health. He has authored and published over 100 scientific papers, book chapters, and medical reviews and has presented his research at national and international scientific congresses. He also served as chair of the Criteria Committee for the Pulmonary Hypertension Association's Pulmonary Hypertension Care Center (PHCC) initiative. The PHCC is a program for accreditation of centers with special expertise in pulmonary hypertension, particularly pulmonary arterial hypertension, to raise the overall quality of care and outcomes in patients.