LA BioMed Researcher, Dr. Jack Edwards, Honored for Contributions to Medicine
Friday, June 9, 2017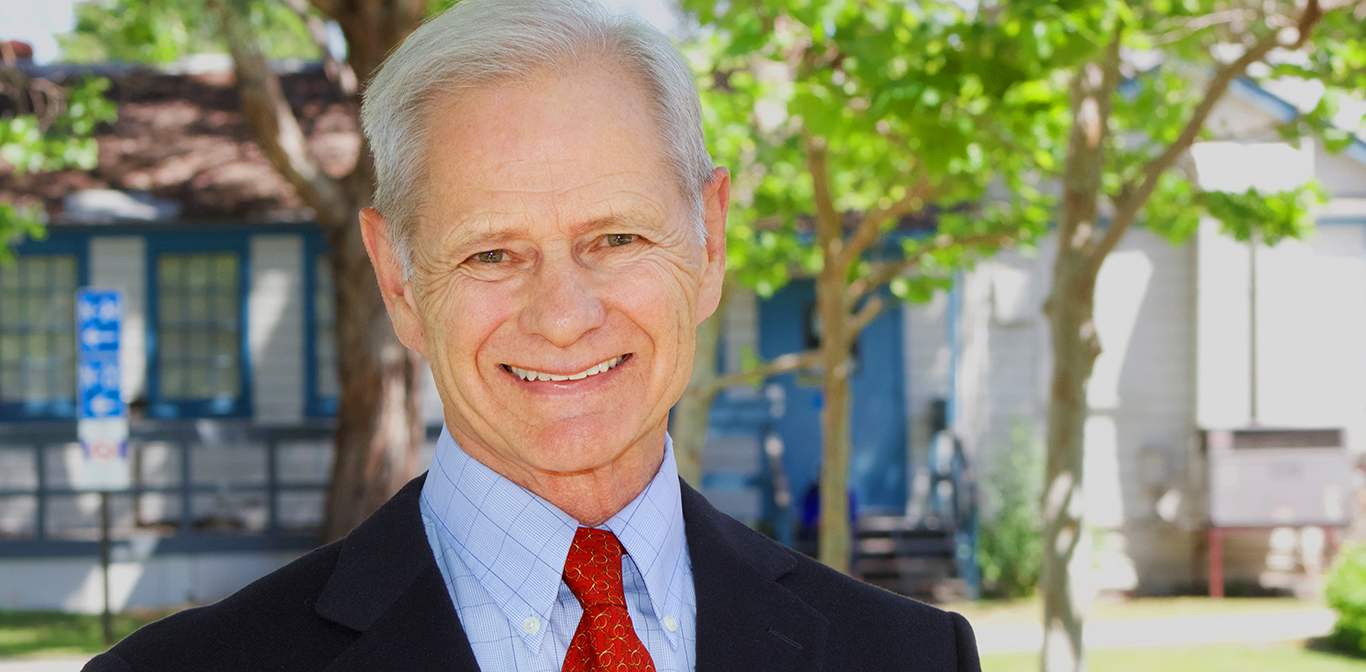 Dr. Edwards Receives the Rhoda Benham Award from Medical Mycology Society
"Congratulations to Dr. Edwards for this important recognition of his many accomplishments and contributions to this field of scientific study," said David I. Meyer, PhD, LA BioMed president and CEO. "For more than three decades, Dr. Edwards has been dedicated to tackling deadly infectious and fungal diseases, providing the leadership at LA BioMed and in the larger scientific community on critical research that holds great promise for effective vaccines and therapies."LOS ANGELES – (June 8, 2017) – The Medical Mycology Society of the Americas has honored John E. "Jack" Edwards, Jr., MD, an LA BioMed lead researcher, as the winner of the 2017 Rhoda Benham Award. The award is given "to an individual from the Americas for continuous outstanding or meritorious contributions to medical mycology," which is the study of fungal diseases.
Dr. Edwards' research focuses on understanding the cellular and molecular mechanisms of antimicrobial host defense, principally those caused by the fungus Candida, one of the most common causes of life-threatening blood infections in hospitalized patients. With his work he hopes to dramatically advance the development of new anti-fungal agents and immunotherapies to prevent and treat life-threatening infections.
Dr. Edwards, together with his group of colleagues, founded NovaDigm Therapeutics to translate the three decades of research into products that will prevent or treat serious infectious diseases. NovaDigm is developing innovative immunotherapeutics and vaccines to protect patients from fungal and bacterial disease, which can be recurrent, drug-resistant and in many cases, life-threatening. NovaDigm's lead development candidate, NDV-3A, is the first vaccine to demonstrate efficacy for an opportunistic fungus in an exploratory, placebo controlled trial.
In addition, Dr. Edwards has served as a focal member of the National Institutes of Health Mycoses Study Group, overseeing numerous clinical trials in antifungal strategies. He's received several honors for his work, including recognition as an LA BioMed Legend.
He has served on several prestigious panels, including as chairman of the Board of Scientific Counselors of the Clinical Center at the National Institutes of Health. He is the former acting chairman of the Anti-Infective Advisory Committee of the Food and Drug Administration. He has also served as an elected counselor for the International Immunocompromised Host Society and the Infectious Disease Society of America (IDSA) as well as a member of the IDSA Antimicrobial Availability Task Force. 
In addition to his work at LA BioMed, Dr. Edwards is an emeritus distinguished professor of medicine at the David Geffen School of Medicine at UCLA and a former chief of the Division of Infectious Disease at Harbor-UCLA Medical Center.