LA BioMed's New GE CT System Enables Scanning Of the Most Challenging Patients in Los Angeles At the Lowest Doses
Wednesday, April 13, 2016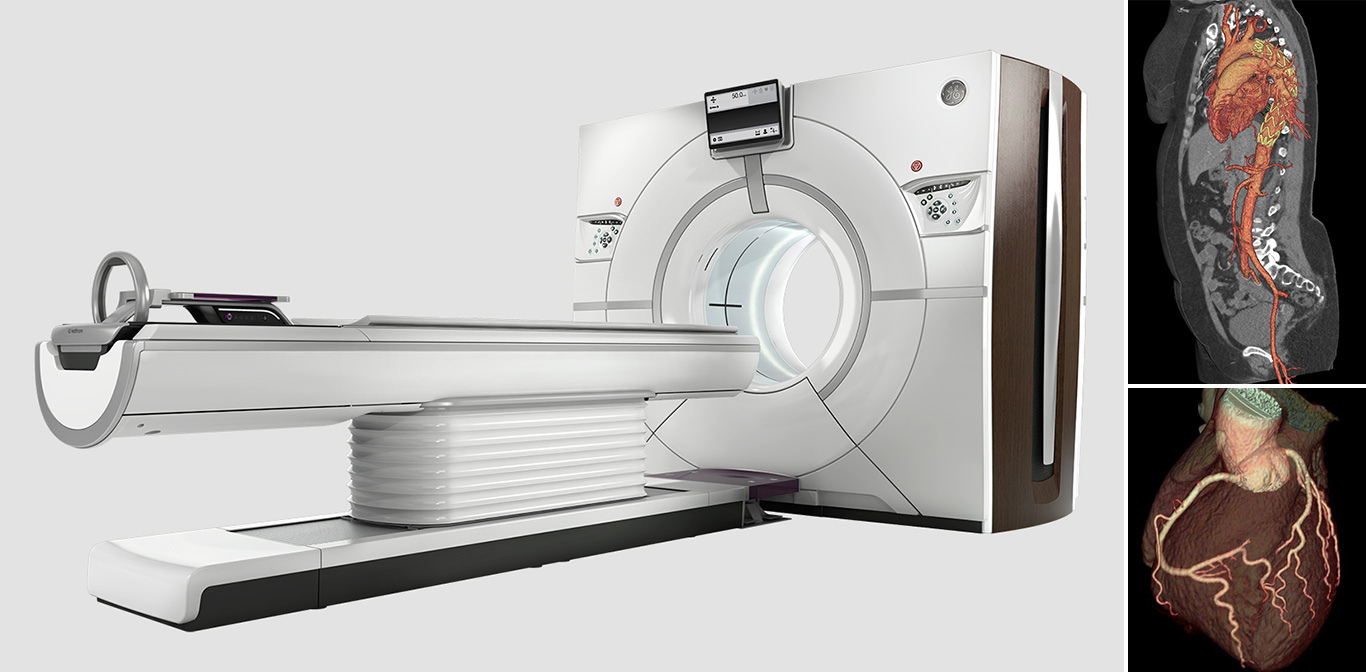 LA BioMed is the first and only Los Angeles facility to offer CT scans on the new GE  Heathcare's Revolution* CT scanner, which makes it possible for the institute's physicians to diagnose even the most challenging patients, at the lowest radiation doses available in the industry.  
The new scanner is faster and quieter so that clinicians can more easily scan and diagnose patients with erratic or high heart beats and also provide pediatric patients with sedation free and low-dose scanning capabilities.   More importantly, it affords the lowest radiation doses available on the West Coast for patients who need any type of CT imaging.
From a research potential, Matthew J. Budoff, MD, an LA BioMed lead researcher and Division of Cardiology program director, said the new CT scanner will dramatically increase the institute's ability to carry out the many studies tracking plaque in the coronary arteries. The higher resolution, or better image quality, will afford more accurate measurements for both the research and the patient, he said.
"Our patients will benefit greatly from the lower doses of radiation and the faster and quieter technology," Dr. Budoff said. "CT has already revolutionized cardiac care, and the new GE scanner will greatly improve the diagnostic process for our patients."
Computed tomography, or CT, is a non-invasive and expedient way to look inside the body at organs, soft tissues, vascular structures and bones using x-rays to generate very high resolution images of the body.  It does this by rotating an x-ray source and detector around the patient as the patient is moved through the device. This technology is being used by clinicians and in numerous clinical trials conducted by Budoff and his team.
The wide coverage of Revolution CT allows healthcare providers to scan entire organs such as the brain, heart, liver and pancreas, in a single 0.28 second rotation reducing breath hold times for patients. Also, the speed of this new technology allows providers to gather information about function as well as anatomy, enabling a comprehensive stroke assessment of the brain in a single exam.
The new scanner at LA BioMed is equipped with ASiR-V*, GE's next generation of low dose technology which routinely reduces dose up to 82% with the same image quality0.  Furthermore, clinicians can help reduce patient anxiety with Revolution CT because: 
•    The scanner is 50% quieter than previous generation CTs
•    Revolution CT provides soft ambient lighting and personalized gantry displays
•    It can comfortably accommodate more patients with a larger 80 centimeter bore size 
•    Patients may not be required to take special medication to slow their heart rate for a diagnostic cardiac exam due to Revolution CT's fast imaging speed
Revolution CT delivers high definition imaging across the entire body, helping physicians make a confident diagnosis across all applications: 
•    Cardiac exams in a single heart beat 
•    Better resolution images for more accurate diagnoses
•    Low dose, whole organ diagnosis and follow-up for oncology patients
•    Detailed bone imaging, even for patients with metal implants
•    Sedation-free and low dose scans for pediatric patients.
* Trademark of General Electric Company
⁰ In clinical practice, the use of ASiR-V may reduce CT patient dose depending on the clinical task, patient size, anatomical location and clinical practice. A consultation with a radiologist and a physicist should be made to determine the appropriate dose to obtain diagnostic image quality for the particular clinical task.