Lundquist Institute PhD Students Ashley Barbarino and Abdullah Alqarihi Receive the American Society for Microbiology (ASM) Future Leader Mentoring Fellowship
Tuesday, June 14, 2022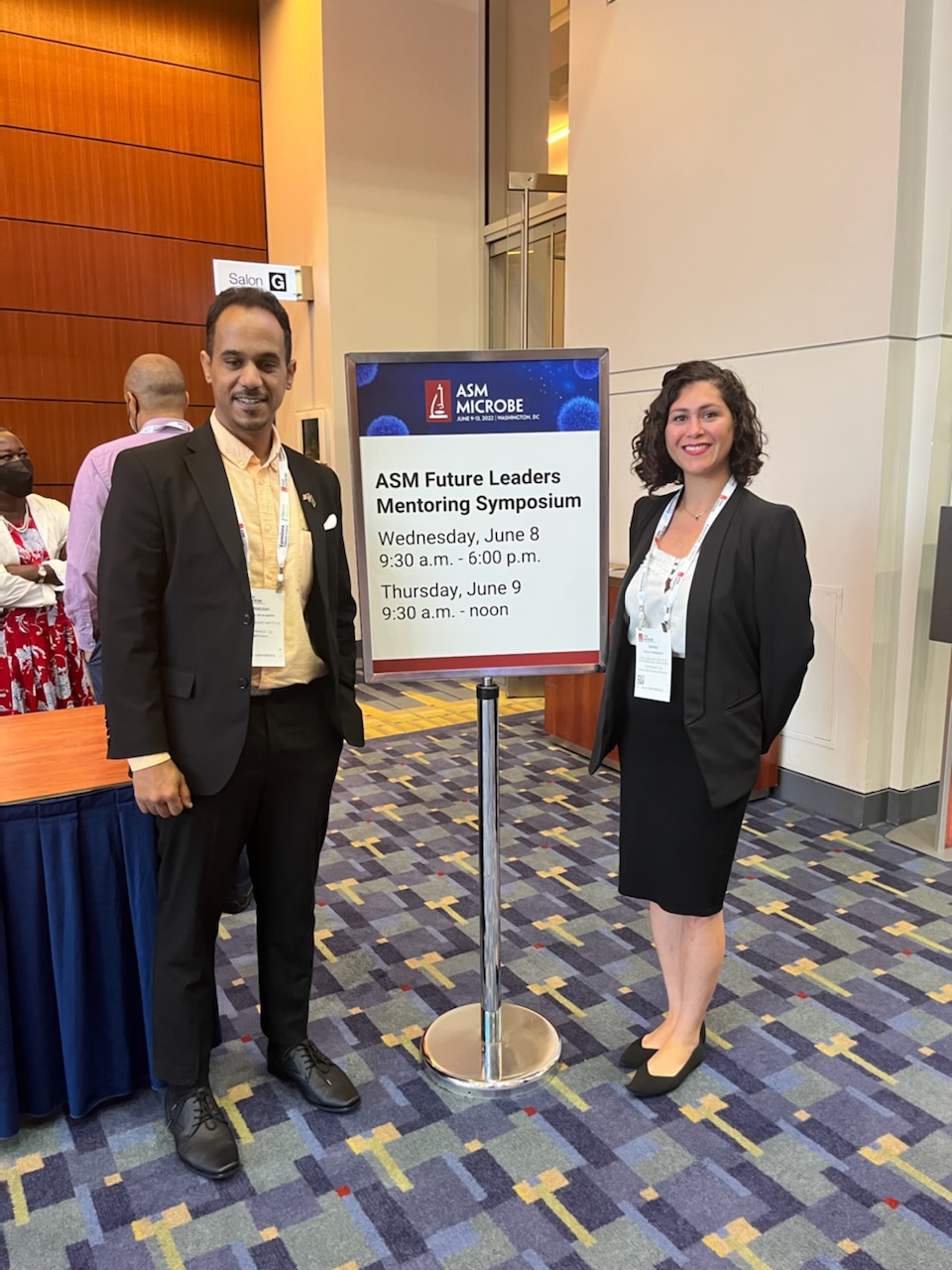 This highly prestigious ASM fellowship supports doctoral graduate students interested in the microbial sciences and who seek mentorship in navigating their career trajectory. Barbarino and Alqarihi were selected from a pool of thousands of applicants for this esteemed ASM Fellowship. They will be mentored for the year by seven highly accomplished mentors in various areas of microbiology.
"We at the Institute are so proud of Ashley and Abdullah," said Jody Spillane, Sr. Vice President of Public Affairs and Director of the PhD graduate program in translational research. "The fact that they were selected from a pool of thousands of applicants speaks to the quality of our PhD students and to their outstanding promise as future leaders in science."
The ASM Future Leaders Mentoring Fellowship is designed to support senior undergraduate, postbaccalaureate, master's and doctoral graduate students from underrepresented groups who demonstrate an interest in the microbial sciences and seek mentorship in navigating their careers. Microbiology sectors include, but are not limited to, academia, industry, government, nonprofit and entrepreneurship. 
In the first year, mentees will be matched with a team of mentors and participate in skillset training, structured mentoring, community building and networking activities at ASM Microbe. In the second year, mentees will become peer mentors to the Annual Biomedical Research Conference for Minority Students (ABRCMS) undergraduate students in the microbiology discipline and serve as ABRCMS session moderators. In an optional third year, selected mentees will be invited to serve as an ASM mentoring ambassador to incoming cohorts and an ABRCMS judge.