New Chief Scientific Officer Joins LA BioMed
Friday, September 2, 2016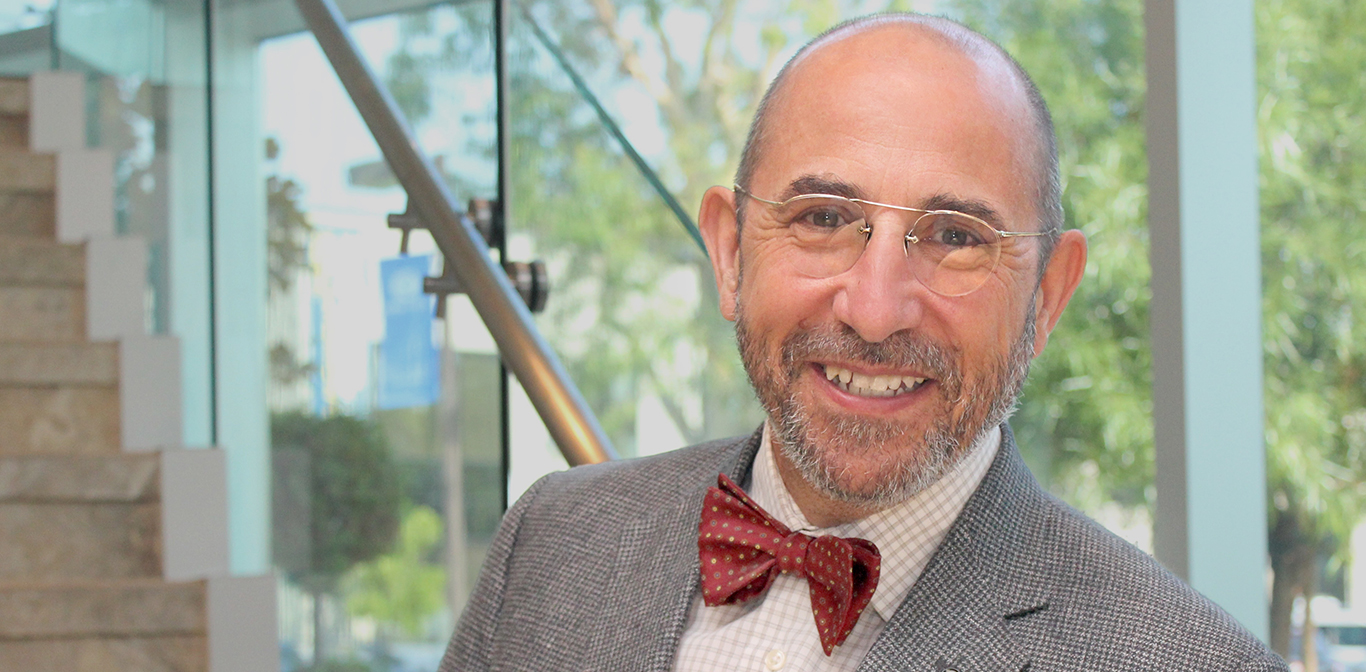 Dr. Joaquín Madrenas Brings Decades of Research Experience to the Institute
Further strengthening its research enterprise, LA BioMed announced today the addition of a new chief scientific officer to its leadership team, Joaquín (Quim) Madrenas, MD, PhD. Dr. Madrenas brings decades of experience as a researcher, physician, educator and administrator to one of the nation's leading nonprofit independent research institutes.
In his new position, Dr. Madrenas will lead LA BioMed's overall scientific strategy, provide scientific leadership and direction to the organization, enhance the career development of young researchers and support senior researchers as LA BioMed seeks to expand research collaboration across disciplines.
"Quim is uniquely qualified to lead LA BioMed's scientific strategy because he has vast experience as both a researcher and a strategic leader in the research enterprise," said David I. Meyer, PhD, LA BioMed president and CEO. "His diverse background, impressive academic credentials and proven track record as a dynamic leader will ensure LA BioMed's continued prominence in biomedical research that is solving real problems for real people."
Before joining LA BioMed, Dr. Madrenas was a professor and Canada research chair in human immunology at McGill University. He also served as chairman of the university's Department of Microbiology and Immunology. In addition, he was founding director of the Microbiome and Disease Tolerance Centre at McGill and executive director of the Canadian Institutes of Health Research Human Immunology Network, a consortium of universities in Canada that promotes and enhances human immune-system research.
Dr. Madrenas received his medical degree at the University of Barcelona, specialized in nephrology and transplantation at the University Autonoma of Barcelona and obtained an MSc degree in experimental medicine and a PhD degree in immunology at the University of Alberta. In addition, he was a visiting associate at the National Institutes of Health in Bethesda, MD.
Dr. Madrenas has been engaged in research throughout his career, and his seminal contributions to immunology and medicine are illustrated in his more than 140 book chapters and publications in high profile journals including Science, Nature Medicine, Nature Immunology, Immunity, Journal of Experimental Medicine, Lancet and Proceedings of the National Academy of Science USA.
For his research, he has received numerous awards, including a Canada Foundation for Innovation Researcher Award, a Premier's Research Excellence Award, a Canada Research Chair, an Ontario Distinguished Researcher Award, The John B. Dossetor Mission Award in Research from The Kidney Foundation of Canada, the University of Western Ontario (UWO) Dean's Award of Excellence in Research and UWO Faculty Scholar Award. In 2011, Dr. Madrenas was inducted to the Canadian Academy of Health Sciences.
Dr. Madrenas is also an active teacher of immunology, who received the Schulich Leader Excellence Award in Undergraduate Medical Education and four UWO Hippocratic Council Basic Science Teaching Awards. He also has been a TEDx speaker. In addition, he serves as associate editor of several high profile journals and has extensive experience as a reviewer for national and international agencies and institutional boards.